Despite restrictions being eased in the country, the risk of COVID-19 infection remains high, thus the need to continue practicing implemented health protocols such as physical distancing and frequent handwashing. This new normal teaches us to live with the virus, at least until a vaccine is available.
Many individuals have taken the task to do their extreme due diligence, specifically frequently washing their hands and disinfecting everything they touch. While done in good faith, these activities can be inconvenient and time-consuming. This leads to a need for touchless access control alternatives that offer both physical and health security in a timelier and hassle-free manner.
Introducing the Suprema Airfob Patch, the latest technology in contactless access systems that make RFID readers mobile-ready, thus eliminating the need to upgrade or purchase newer readers with mobile access.
What Is Suprema Airfob Patch?
The Suprema Airfob Patch is an award-winning device designed to make existing RFID readers compatible with mobile access technology. This enables touchless access control ideal for data security and facilities management system.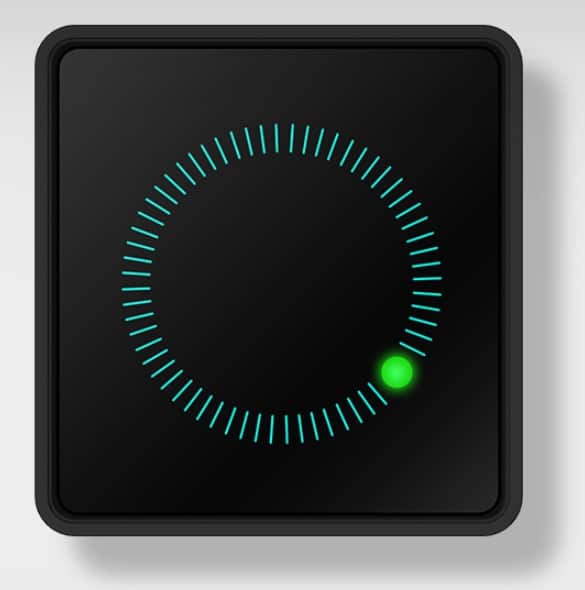 With an adhesive backing, the Suprema Airfob Patch can be attached anywhere and requires no further setup. It weighs only 13g and measures 32 mm x 33.5 mm x 5.7 mm.
Modern, Comprehensive Features
The Suprema Airfob Patch offers the following features:
BLE to RF conversion
The Suprema Airfob Patch translates Bluetooth signals to RF signals, enabling mobile access cards to be read by RF card readers. The patch-on device is Android- and iOS-compatible.

No batteries required
The Suprema Airfob Patch works without batteries, instead using energy obtained from RF field signals emitted by RF readers. This harvested energy is also stored and used only when needed.

Quick and easy installation
The patch-on device has an adhesive backing that allows it to be attached to any card or device used with RF readers, similar to a sticker. No wiring or installation instructions are needed.

Comprehensive system integration
The Suprema Airfob Patch allows other Supreme biometrics systems and third-party access systems to be compatible with mobile access and readable by existing RF card readers.
Wide variety of applications
The Suprema Airfob Patch is primarily used to establish an efficient facilities management system. It can be used to create keyless entry for speed gates in offices and public establishments, and entrances to private residences. It also offers protection for private data and files, through the restriction of copier access and computer logins.

Compatibility with other Suprema access systems
The Airfob Patch can be easily used with other Suprema biometrics and access control systems, including the XPass 2 RFID card reader that uses both keypad and mobile card access. This patch-on device enables existing Suprema systems to be mobile-access-ready instantly.
Convenience and cost-effectiveness
The Suprema Airfob Patch makes existing RFID readers compatible with mobile access without the need to upgrade parts or the entire system. Doing so also prevents the re-creation and re-enrolment of profiles, saving time and cost.
The Suprema Airfob Patch is the key to getting mobile-access-ready RF readers. This patch-on device, along with other offerings from Suprema, is currently available at Hitec International. For more information, call us at 0917 844 6331 or 0998 999 3543 .