This October marks the sixth month in lockdown for several regions in the Philippines, and with the number of COVID-19 cases continually rising and possible vaccines still in the works, it seems that the end to this pandemic is nowhere in sight as yet.
Yet life goes on. As they say, "Necessity is the mother of invention," and COVID-19 has definitely brought to light new needs under this new normal, specifically in terms of security, accessibility and facilities management systems.
New Health and Security Protocols
The World Health Organization (WHO), Department of Health (DOH) and Inter-Agency Task Force (IATF) have implemented strict protocols to reduce one's risk of contracting COVID-19 and spreading it to others through contact. These include:
Contactless security and access solutions
A touchless or contactless security system, which features facial, motion and voice recognition technologies, is the key to providing users access to properties, facilities and private data without compromising their health. COVID-19 is primarily spread through close contact, and adopting touchless measures ensure that the risk of transmission between users is reduced.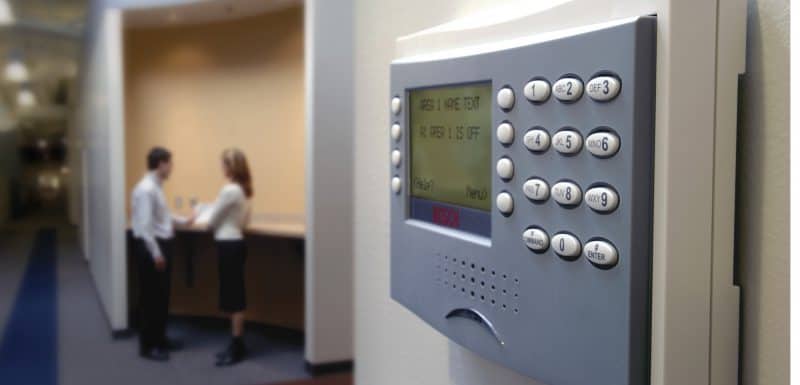 Health check integration
With COVID-19 proving to be a highly infectious disease, new technologies are being developed to help accelerate contract tracing and testing among patients and suspected individuals. Currently, hospitals are practicing triage to determine urgency in terms of treatment, and whether an individual is showing symptoms of COVID-19 and recommended for swab test (PCR).

Standard health protocols
Since the pandemic started, the WHO and DOH have strictly placed many areas in quarantine where social distancing measures are in place. Individuals are permitted to go out of their homes and given access to public services provided that they bear a valid quarantine pass, or in cases of emergencies. Coughing and sneezing etiquettes, wearing of face masks and shields, and regular hand hygiene are also practiced.
Technology integration
Similar to the touchless access control system for security and facilities management systems, today's technologies are going contactless. Many businesses are now providing options for contactless delivery, allowing consumers to pay for purchases through credit/debit card or GCash. Grab, for instance, now only accepts cashless payments when booking rides. GrabFood also offers contactless options to limit contact between customers and delivery-partners. Most recently, San Miguel Corporation (SMC) has also issued a statement to go cashless on major tollways such as South Luzon Expressway (SLEX) and Skyway.
Suprema Facestation F2
With the great demand for contactless modalities comes the Suprema Facestation F2, which features Fusion Matching Technology to provide optimal recognition results in the areas of detecting faces and movements in low-light conditions, capturing infrared (IR) and visual face templates, and matching these templates accurately at high speeds using its own Suprema biometrics algorithms.
Other features of the Suprema Facestation F2 include:
Anti-spoofing
The Facestation F2's Fusion Matching Technology is designed to recognize masked and unmasked faces. It is even able to distinguish whether an individual is wearing a proper face mask or not, rejecting access if the latter is the case.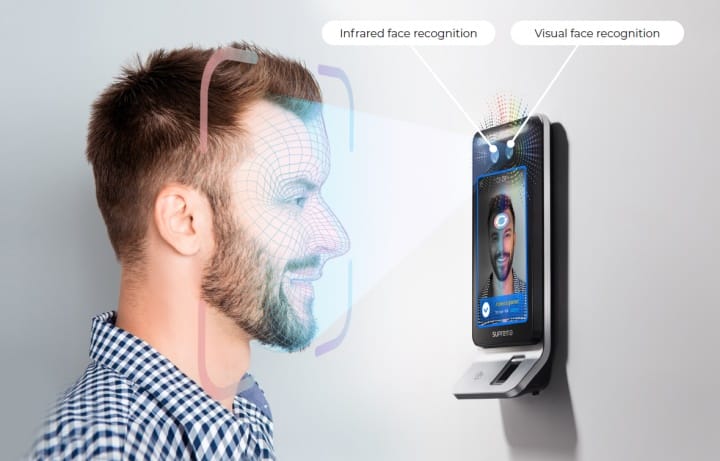 Remote photo enrolment
Face profiles can be recorded without having to physically be at the terminal. To increase recognition rate, the Facestation F2 automatically updates the IR and visual face templates of an individual every time his or her identity is authenticated. The Facestation F2 is equipped with an adaptive update feature as well to provide accurate recognition despite facial changes
Safety and hygiene standards compliance
Apart from its anti-spoofing and mask detection features, the Facestation F2, when used with the Suprema Thermal Camera, can identify users with elevated temperature, which may indicate a fever, which is a symptom of COVID-19.
Heightened data security and encryption
The Facestation F2 utilizes Android systems and its security enhancements to offer the highest level of device and data security.
Coping in a COVID-riddled environment where contactless activities are the new norm is more than possible with the Suprema Facestation F2. It is the perfect solution to keeping your files and facilities safe from unwanted intruders, and your homes and work spaces safe from COVID-19.
Learn more about the Suprema Facestation F2 and how it promotes health and security here at Hitec International Corp. Call Hitec International at 0917 844 6331 | 0998 999 3543 for more information.