A mobile biometric system is an application of biometrics that includes embedded readers and digital sensors for verifying an identity. The use of biometric technology for mobile devices enables an individual's authentication through physiological characteristics such as fingerprints, retina and facial recognition.
Through biometric access control, stored biometric data is employed to grant access to certain areas. Using this technology prevents the duplication or counterfeiting of one's personal information, as opposed to traditional keys, passwords, and PINs that are easily interchangeable or copied. Biometric access control improves security levels and provides convenience for both high-and low-risk environments.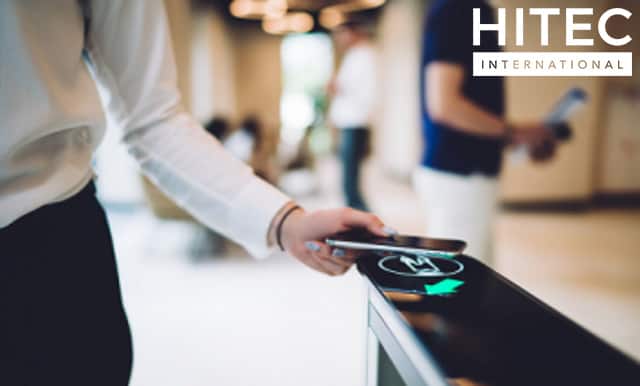 How Does a Mobile Biometrics Access System Work?
The following are the steps involved in using the mobile biometric access system:
An open signal is transmitted to the reader via a mobile device.
The mobile device stores biometric data that authenticates a user's identity.
An encrypted credential is sent by the reader to the access control database.
The verification of the credential has been completed.
Through an access control system, an individual is able to gain entry to a facility or building.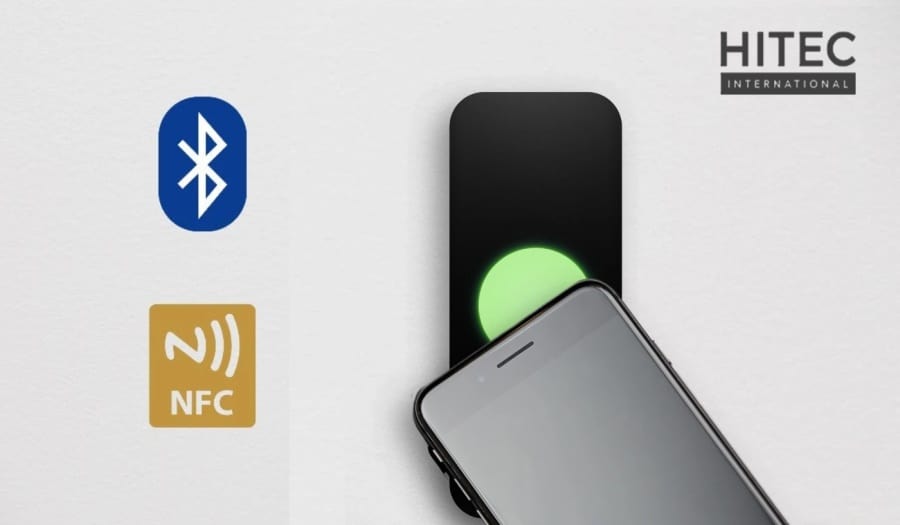 Benefits of Using Mobile Biometric System for Access Control
The main benefits of using mobile biometric system for access control include:
Hygiene and Health Protocols - By utilizing a fully automated system, physical contact with an entry device is eliminated. This significantly reduces the risk of spreading infectious diseases. Biometric access control also adheres to health protocol with its virus-free, frictionless access system.
Efficient and Effective - A biometric system is capable of detecting users effectively, reducing operational inefficiencies and delays. It also facilitates the granting and disabling of access through cloud platforms.
Tight Security - Using mobile credentials helps to integrate access control systems, as it's more secure for assigning access to certain areas than traditional keys, cards or security codes. Through advanced technology, biometric data is no longer available to third parties, as the data is stored on the mobile device itself.
Ease of Use and Convenience - Mobile biometric access control offers simplified methods of access, which means users are no longer required to remember pin numbers, keep spare keys, or forget access cards. They also provide real-time access with remote authentication capabilities for user convenience.
Suprema Mobile Access
Suprema Mobile Access enables the use of a smartphone as an alternative to a Smart card to gain access to doors, facilities, and other areas. Access cards are faster, easy to manage and more secure with a smartphone.
Among the main features of Suprema Mobile Access are:
Contactless - Suprema simplifies access by scanning the user's smartphone through an RFID reader without the need to carry an access card. Mobile access cards can also be activated and revoked via email. It helps to reduce the expenses associated with the issuance and maintenance of physical cards, and it protects users' data as it is ISO 27001 certified.
Comprehensive System Integration - Suprema is equipped with the Suprema Airfob Portal for full-featured access control systems, Suprema's open API for integration of existing systems, and Suprema's In-App SDK for mobile application integration. Integrated systems enable HR management systems in the Philippines to be accessed at any time, including automated attendance and time records.
Compatibility - Suprema Mobile Access works with both NFC and Bluetooth Low Energy (BLE) to ensure maximum compatibility with iOS and Android devices. This device limits unauthorized access by restricting Bluetooth communication distance. A BLE background mode is also available, which operates seamlessly without waking the device.
In comparison with other access methods, mobile biometrics systems offer certain advantages, such as simplified access issuance and revocation and remote management. This system is also the most reliable method of protecting your personal information. Since most people have access to mobile phones, mobile credentials for access control are more secure, hygienic, efficient and convenient.
Whenever you need a reliable access control provider, Hitec International offers a comprehensive and cost-effective system that utilizes mobile phones equipped with built-in biometric technology. We also provide a wide range of integrated security, Suprema Biometric, and access control solutions.
To learn more about Hitec International products, you maycall us at (632) 8724-0191 or e-mail us at info@hitec.com.ph.