With COVID-19 still rampant, the new normal calls for new security measures to further encourage social distancing in the home and workplace. This has led to an increased demand for contactless access systems that are not only effective in terms of heightening physical and data security, but health security as well.
Enter the Suprema FaceStation F2, the latest offering in the Suprema Biometrics line equipped with advanced technologies to deliver accurate and unmatched facial recognition performance for touchless access control and facilities management system.
Suprema FaceStation F2's Modern Features
The Suprema FaceStation F2 offers such advantages as:
Advanced face recognition
Utilizing fusion matching technology for both visual and infrared (IR) facial recognition, the Suprema FaceStation F2 boasts a false acceptance rate (FAR) of 1:1 billion. Its deep learning algorithm also allows for accurate matching regardless of ethnicity and face changes.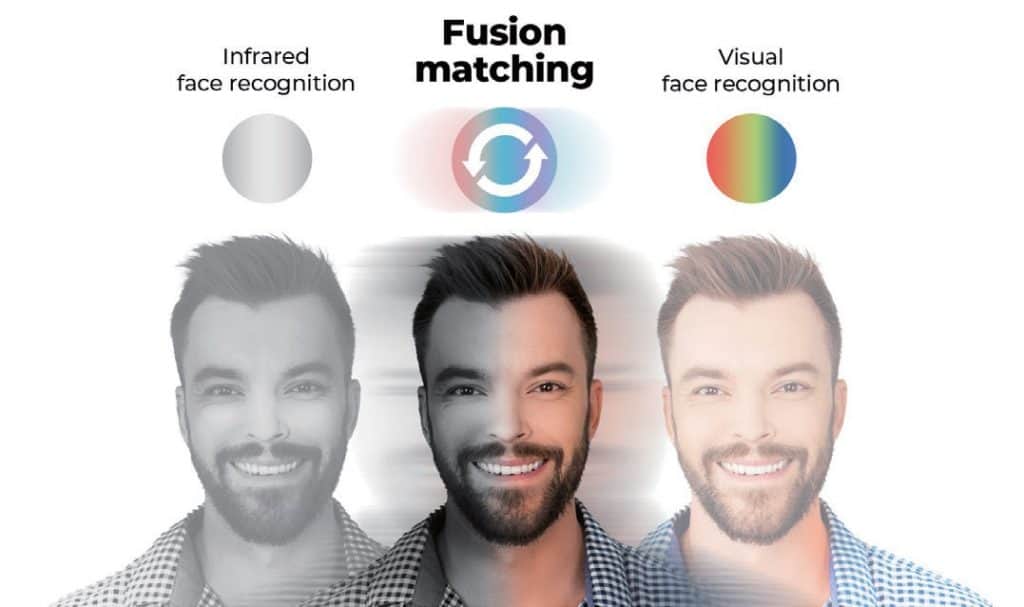 Multimodal
Aside from offering touchless control, the Suprema FaceStation F2 also supports other authentication options, including face, fingerprint, card, and dual-frequency, NFC and BLE-based mobile access. Its face and fingerprint features can hold up to 50,000 and 100,000 user profiles, respectively.

Contactless solution for new health protocols
In a time when wearing a mask is the new norm, the Suprema FaceStation F2 offers superior face recognition even when users are wearing face masks. Its technology also allows for detecting and restricting access of those who are not wearing masks, and identifies users with an elevated temperature (when paired with the Suprema Thermal Camera).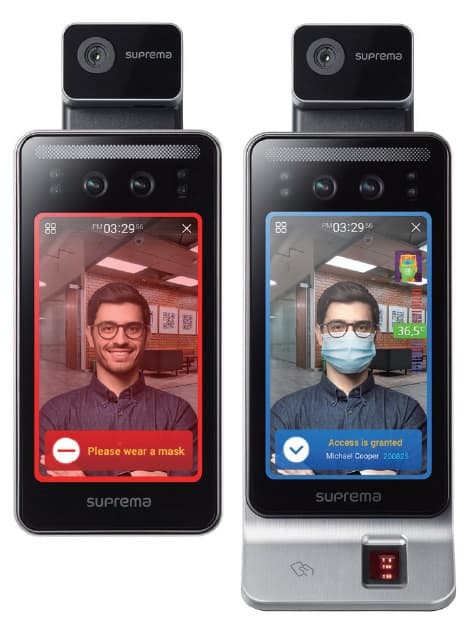 Robust device security
The Suprema FaceStation F2 offers the highest level of device security, from a secure booting process to encrypting all personal and biometrics data. It also utilizes Android 5.0 with its security enhancements to further increase device security.
Suprema FaceStation F2's Fusion Matching Technology
At the heart of the Suprema FaceStation F2 is an advanced fusion matching technology equipped with the following features:
Visual + IR recognition
The Suprema FaceStation F2 is able to detect and identify faces even under dark or low light conditions. Using this technology, the FaceStation F2 is able to create IR and visual face templates that will be used for accurate and high-speed profile matching.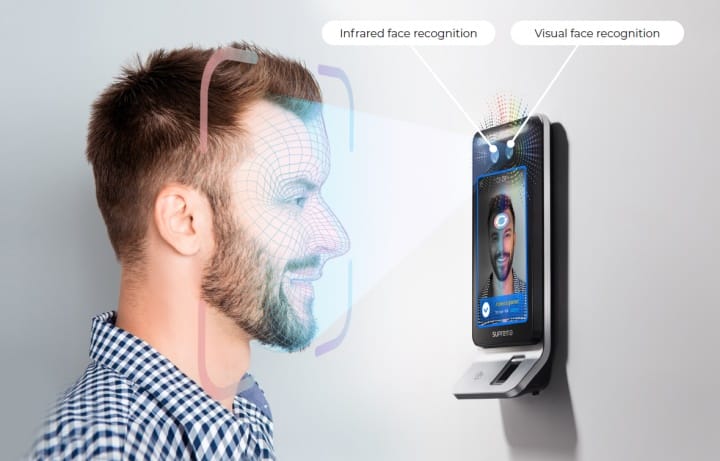 Anti-spoofing
The Suprema FaceStation F2 utilizes visual and IR face recognition to accurately identify users and restrict access to those providing fake facial representations.
Mask detection
Suprema's fusion matching technology adopts a deep learning algorithm that allows for the detection and recognition of users while wearing masks, and at the same time rejects those who are attempting to fool the device by way of covering the nose and mouth with the hand or a piece of paper.
Photo enrolment
The Suprema FaceStation F2 allows photo enrolment, which enables users to register their profiles without physically being at the terminal. Despite this, the device automatically updates user profile every time he or she is authenticated at the terminal, and in so doing allows for recognition despite facial changes.
With its fusion matching technology, the Suprema FaceStation F2 offers the most advanced and accurate facial detection and recognition performance for both physical and health security.
Hitec International is your one-stop shop for electronic identification and security solutions, including the Suprema FaceStation F2. For more information, call 0917 844 6331 or 0998 999 3543 .