In every country, labor laws serve as the vital framework that balances the rights, obligations, relationships, and protections of both employees and employers. It encompasses various matters such as working hours, health and safety protocols, non-discriminatory practices, benefits, unions, working hours, and more.
Navigating the complex landscape of labor laws is crucial to ensuring compliance and maintaining a productive and harmonious workforce. In this digital age, Human Resources (HR) software or HR Management Systems (HRMS) have emerged as a powerful tool for organizations seeking to streamline their labor law compliance efforts. In this article, we explore the Philippine labor laws, as well as the roles of HR software and how it can help maintain an efficient, compliant, and employee-friendly workplace.
Country labor laws balance employee and employer rights
Understanding Philippine Labor Laws
The Labor Code of the Philippines is a legal code that regulates employment practices and labor relations in the country to ensure the rights of both employees and employers are protected. It includes the rules for hiring and terminating private employees, reasonable working hours, employee benefits, and others.
Companies and employers are mandated to adhere to the provisions as stipulated in the Philippine Labor Code. Failure to adhere to one or more tenets may result in penalties, fines, legal actions, administrative sanctions, injunctions and cease-and-desist orders, and revocation of business licenses.
Here are some key points outlined in the Labor Code of the Philippines:
Equal Work Opportunities for All
Employers must provide equal work opportunities and promote employment regardless of employees' ethnicity, gender, religion, sex, civil status, family status, union membership status, and more. This extends to ensuring that employees are not paid less based on these discriminatory factors.
Every employee has a right to be protected from termination without just and authorized reason. Similarly, employers are not allowed to terminate employment without adhering to the right procedures necessary to the cause of termination.
The typical working day encompasses 8 hours, with 1 hour for meals and rest. Employees required to work beyond their working hours are entitled to overtime pay at a designated rate based on factors like night differential, rest days, or holidays.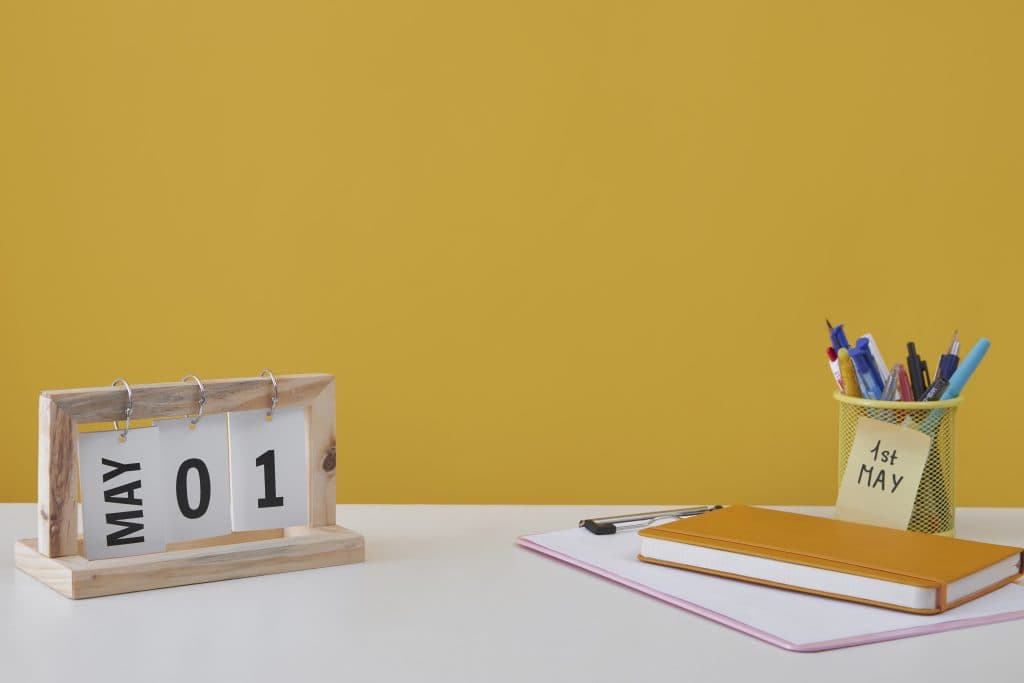 Employees should be provided with at least 24 hours of uninterrupted rest (not necessarily on a weekend) after every six consecutive normal working days. If an employee works on a rest day, he or she is entitled to compensation that is equivalent to the applicable wage rate plus at least 30 per cent thereof.
Wage and Wage-Related Benefits
Wage refers to the amount paid to employees for the services they render. The minimum wage varies depending on the sector or region where the worker is employed. Additionally, employees who have work hours that fall between 10:00 p.m. and 6:00 a.m. are entitled to a night differential rate on top of their regular pay for regular work hours.
Several measures are put in place to safeguard women's welfare and safety in the workplace. This includes the establishment of separate lavatories and dressing rooms for women, as well as a nursery in the workplace. Women are also entitled to 105 days of maternity leave, and an additional 15 days for solo parents.
Wages must be given directly to the employee and paid every two weeks or twice within a month without exceeding 16 days. Payment for wages can be in cash, legal tender, or through bank transfer.
DOLE grants work permits to minors under the age of 15, provided that they are under strict supervision of their parents or guardians and the workload does not interfere with their development or schooling. Additionally, work permits for minors are only granted if the nature of the job is non-hazardous.

DOLE permits work for under-15 minors with strict supervision, non-hazardous jobs.
Irrespective of the nature of work or the industry, employees should be provided with a safe working environment that fosters a culture of safety and protects each employee from sickness, injury, or death. This includes having proper ventilation, fire exits, adherence to safety protocols, proper training and education on safety, emergency preparedness, and the availability of occupational health personnel or services.
Rights to Self-Organization and Collective Bargaining
Employees have the right to self-organization, which means they are able to establish or join any workers' union free from any interference from their employer or the government. This participation enables them to engage in collective bargaining, facilitating negotiations between the employees and employers to address workplace issues.

The Role of HR Management Systems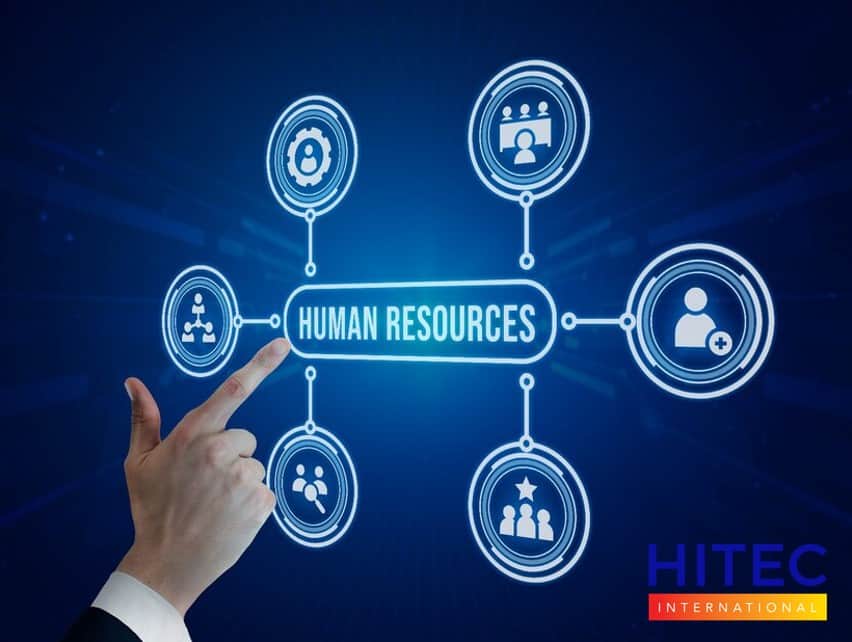 HR Management Systems serve as helpful tools to help businesses comply with the complex labor laws and regulations in the Philippines. Here are several ways in which HRMS helps simplify the process of compliance for companies.
HR management entails the accurate recording of employee data, such as employee hours, wages, benefits, overtime, leave, and other relevant information. HRMS empowers HR personnel to generate real-time compliance reports easily. This enables them to assess areas of concern and pinpoint potential compliance gaps to address them promptly, helping companies streamline compliance efforts and avoid costly penalties.
Centralized Employee Records
HRMS can serve as a centralized digital repository of records of essential documentation, such as employment contracts, work hours, leaves, absences, and compensation details. These centralized records enable HR personnel to easily retrieve important files to maintain transparency and accountability in accordance with labor laws.
Benefits and Rewards Administration
As stated by the Labor Code, companies are mandated to provide their employees with benefits such as leaves, 13th-month pay, night differential, overtime pay, health insurance, retirement plans, disability benefits, and others. One of the primary advantages of HRMS is its ability to automate benefits and rewards administration to ensure employees receive their government-mandated and other employment benefits.
Learning and Talent Management
One of the tasks of HR is to spearhead the creation of training programs related to labor laws, workplace policies, anti-discrimination laws, occupational health, and others. HRMS can facilitate the scheduling and tracking of these training sessions to ensure that employees are well-informed about their rights and duties.

Accurate timekeeping and attendance monitoring are fundamental for labor law compliance. HRMS offers features to efficiently monitor employee work hours, breaks, and leaves. This enables HR personnel to accurately calculate employee wages based on the working hours rendered, in accordance with the regulations on maximum working hours, overtime pay, and leave benefits. Consequently, this helps employees ensure just compensation and the employers prevent violations and potential legal issues.
Talent Acquisition and Planning
HRMS offers features to streamline talent acquisition and planning, eliminating discrimination in the hiring process based on the applicant's race, gender, age, religion, disability, civil status, and other characteristics. This helps foster fairness and equal opportunities in the workplace and ensures companies comply with legal regulations and standards.
Automated Compliance Tracking
To make compliance with the labor law easier, HRMS offer user-friendly features and functionalities to efficiently facilitate HR-related activities. Particularly, this helps streamline operations by automating data collection, reports, and analytics, thereby reducing errors and mitigating compliance-related risks.

CheK HRMS – The Complete HRMS Solution

CheK HR Management System offers several benefits for companies, allowing the automation of compliance tracking and reporting and ensuring a legally sound and productive work environment. It features modules to streamline compliance management, such as:
TimeCheK Time and Attendance System: Accurate timekeeping is vital to reducing errors in payroll. The TimeChek module offers a time and attendance system to control and collect information on employees' time ins and outs. This enables companies to monitor relevant data like work hours, overtime, and tardiness to eliminate attendance fraud and ensure the correct computation of wages based on work hours rendered.
iDenChek Human Resource Information System: Proper documentation is necessary to easily generate accurate and comprehensive reports for submission to regulatory bodies to ensure company adherence to labor laws. This module enables companies to maintain a centralized system, granting concerned personnel to efficiently gather data and records for compliance monitoring and audits.
PayChek Payroll System: The Labor Code safeguards the employees' rights to fair compensation for their work. Working alongside TimeCheK and iDenCheK, this module ensures reliable and hassle-free payroll computations. PayCheK offers features to calculate wages, following the necessary rates and benefits, such as overtime pay, paid leaves, and night differential, among others.
Bottom Line
In today's dynamic business environment, labor law compliance is not an option but a necessity. Hence, the need to align HR practices with the ever-evolving legal landscape has become more important than ever. To help companies adjust seamlessly, HR Management Systems offer helpful modules to achieve and maintain labor law compliance and foster a work environment where both employees' and employers' rights are safeguarded.
One of these reliable HRMS is CheK HRMS. This system offers integrated solutions for time management, human resources, and payroll to help streamline the company's operations for compliance management. Offered by HITEC International, a trusted supplier of innovative solutions for businesses, CheK HRMS offers comprehensive modules, to make HR processes more efficient and allow the company to stay compliant with existing labor laws and regulations. To learn more about this product offering, please send us a message or give us a call at 8724-0191.