As the name implies, a human resource management system (HRMS) refers to a range of specialized software applications used to streamline and manage organizational operations and human resource functions, including employee information monitoring, payroll processing, attendance tracking, performance appraisals, recruitment, and training.
HR processes in the government tend to be complicated and time-consuming due to a shortage of personnel, poor service quality, and high employee turnover. As a result of these issues, HR operations may be inefficient and exposed to security risks. With an automated and user-friendly HRMS, public sector organizations will be able to promote employee engagement, optimize productivity and efficiency, and enhance public services primarily for Filipino citizens.
Benefits of HR Management System for Government in the Philippines
To effectively manage human resource issues, organizations utilize HRMS as a tool for maintaining all HR tasks and daily operations. Some of the key advantages of HRMS for government are as follows:
1. Improved Efficiency
With HRMS, employees can focus on their core duties by eliminating time spent on traditional HR tasks such as paperwork, processing employee data, and responding to inquiries. This software is designed to boost employee performance and management efficiency. Users will be able to easily access documents with a robust database, reduce human errors, and manage security updates.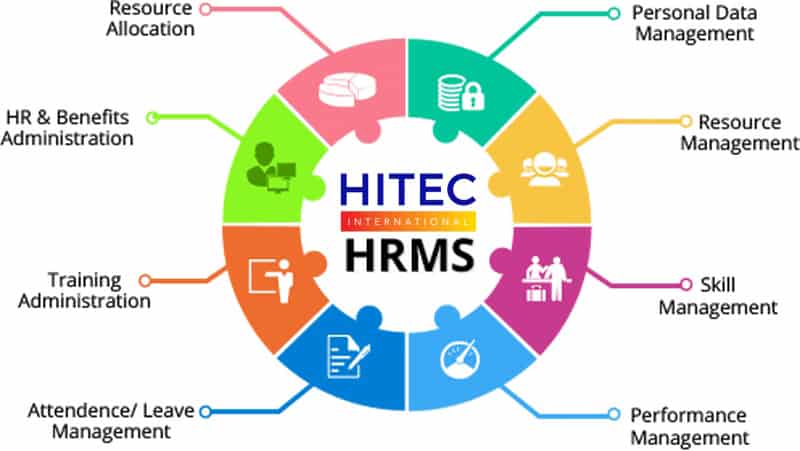 2. Better Employee Management
By offering a range of efficient features and tools, HRMS reduces administrative workloads and automates complex processes, giving complete visibility and control over government employees and their life cycles. These include time and attendance management, employee training, performance management, payroll, benefit administration, and recruitment.
3. Increased Transparency
HRMS for the government helps increase transparency by simply making information more easily available, including automated access and updates to employee records. HRMS also facilitates better communication between teams and colleagues thanks to features that enable sharing documents, resources, and tools.
4. Better Data Management
HRMS enables the management of employee data in a safe and efficient manner without requiring a lot of administrative work. In addition, this software system provides a secure and efficient method of storing and retrieving public documents. This helps to reduce the amount of paperwork and maintain employee records, such as employment history, certifications, and benefits information.
Hitec's CheK HRMS for Government Offices
HITEC's CheK HRMS is an HR management system in the Philippines that provides a comprehensive solution for the management of human resources for all public sector organizations, such as time and attendance, payroll processing, and government reporting compliance.
Main Features
CheK HRMS is equipped with the following features, such as:
1. IDenCheK Human Resource Information System (HRIS)
IDenCheK is a cloud-based HR information system (HRIS) designed to simplify the management of employee records and HR information on a single platform. The system analyzes performance evaluations and keeps employee information up-to-date.
2. TimeCheK Time and Attendance System
TimeCheK provides a time and attendance solution for monitoring and tracking attendance records to save time and resources. As part of the system, the employee's time ins and outs are seamlessly converted into pertinent information, such as working hours, absenteeism, and overtime hours, to help prevent false attendance records.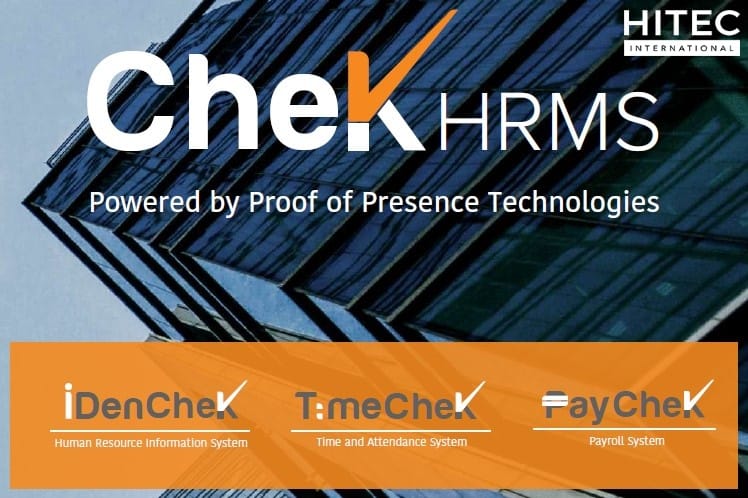 3. PayCheK Payroll System
PayCheK is an automated payroll system that facilitates payroll processes efficiently with its user-friendly interface and sophisticated software. This software combines the features of TimeCheK Time and Attendance and IDenChek HRIS to enable real-time accessibility to all employee data.
4. Employee Self Service Portal
HRMS also offers employees self-service options to minimize HR administrative tasks. Through the ESS portal, employees can access relevant documents, certificates, training modules, and policy changes, as well as perform several other tasks at their convenience without having to wait for office hours to contact HR for assistance.
How CheK HRMS Can Improve the Philippines' Public Offices
Human resource management systems are crucial for all Philippine government agencies since they provide solutions for the public sector to efficiently manage their human resources and data and improve their quality of service to citizens.
With fully integrated software, such as CheK HRMS, errors are minimized and repetitive administrative tasks are simplified. This also facilitates key HR functions, including employee data management, time and attendance, appraisals, and payroll processing. The primary goal of CheK HRMS is to enhance the quality, transparency, and effectiveness of human resources services in public offices.
Hitec International Corp. offers CheK HRMS, its flagship HR management system in the Philippines, which provides businesses and organizations with a robust solution for efficiently managing human resources and operations.
For more information about Hitec International products and services, please call us at (632) 8724-0191.