An access control system is a primary security measure for buildings. It is a security technique that controls access to a system, environment, or facility and keeps track of visitors' and employees' movements. Through this system, locked gates or doors are available for access with the assistance of authentication mechanisms such as facial recognition or a fingerprint scan to allow entry in certain areas.
The implementation of access control procedures and equipment in many businesses has been redesigned in response to health protocol changes and heightened security needs. Access control systems in the Philippines have revolutionized building and asset safety while ensuring the public's health by integrating contactless doors, computer-assisted screening and biometric identification.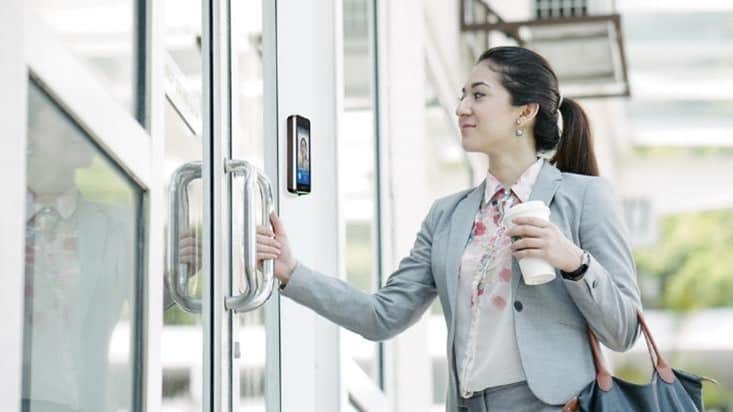 Factors to Consider in Choosing an Access Control System
You should consider several factors prior to investing in an access control system for your business. These factors include:
Hardware Consideration
Access control system hardware selection is largely determined by the size and complexity of the deployment. For deployments with a large number of doors, it is recommended to install a network access control system as it's a centralized security system that utilizes wireless technology instead of a key-and-lock system.
Onsite vs. Cloud-Based Systems
On-premise servers require a facility to house the server and provide on-site management. Meanwhile, the cloud-based system enables door schedule modifications, credential issuance and revocation and the web-based system reports access.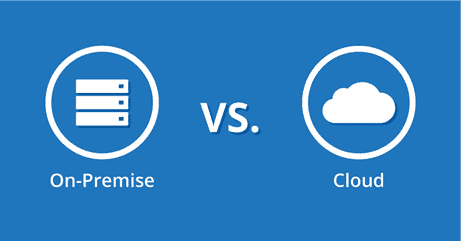 The following are three main differences between on-site and cloud-based systems:
Cost-Efficiency - For on-site, the budget should cover the initial equipment and installation costs, system support and maintenance, along with administrative and monitoring fees. In contrast, cloud-based systems offer third-party management and a subscription-based model.
Securing the System - The use of on-site systems is often recommended for high-level security applications since they're controlled internally and have in-house equipment. A cloud-based system is more efficient in multi-site organizations as decentralized cloud servers are seamlessly synchronized.
Scalability - By using cloud systems, businesses are no longer reliant on on-premises servers, making it easier to scale security technology to align with business needs via a cloud-hosted access control platform.
Access Methods
Access control systems are designed to support a variety of credentials or access methods, which include:
Key Cards, Fobs and Badges - Key card entry systems allow credential holders to swipe, tap or wave their card over an access control device upon entry. It also enhanced the security and optimized the time attendance system in the Philippines through encrypted cards and on-site administration.
Mobile Credentials - The mobile biometric system in the Philippines utilizes a smartphone for authentication. The system provides a higher level of security since all user credentials are saved on the device and can easily assign or revoke permissions using the user management feature.
Biometrics - It requires authentication through fingerprints, retinal scans, or face recognition. Biometric suppliers in the Philippines produce biometric readers for activating on a phone and requiring either FaceID or a pin code for access.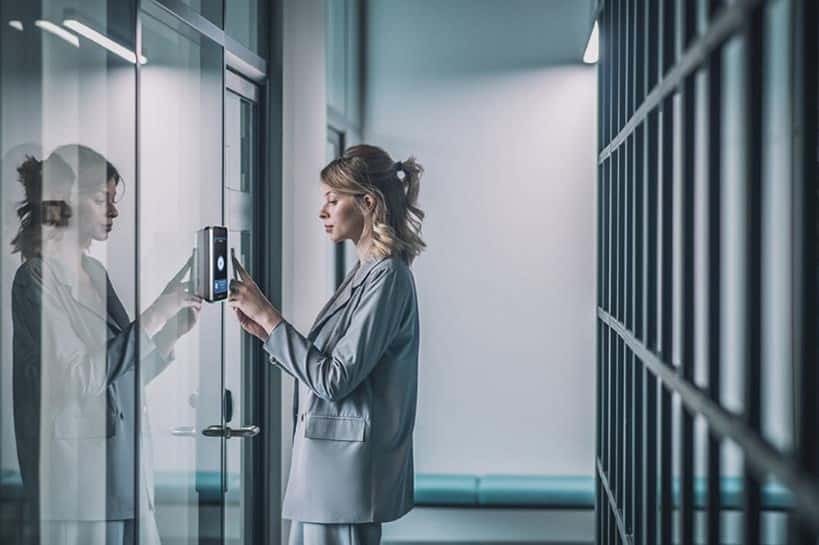 Overall System Features
Business operations and asset protection are made easier with access control systems equipped with comprehensive security features, such as:
Real-Time Data and Notifications - Your access control dashboard will display real-time access activity and notify administrators when issues arise automatically.
Detailed Reports and Audit Trails - Users can generate detailed reports and track audit trails for improved efficiency.
Custom Dashboards - With custom dashboards, users can easily access the data and controls necessary for operations.
Remote Management - Cloud-based access control platforms provide flexible access to systems from any location and allow streamlined control operations.
Integrations - By using an open platform for access control, your operations can be centrally managed and optimized at multiple locations.
Lockdown - In the event of an emergency, a lockdown feature will allow users to activate a temporary shutdown of the entire system.
Touchless Access - Wave-to-unlock, contactless access offers users a convenient and safe method of granting entry.
Built-In Video Capabilities - A built-in video camera is integrated into all access control systems to verify each entry visually.
Manufacturer Support
If you are considering purchasing an access control system, you should ensure that the manufacturer offers a comprehensive solution that includes hardware, software, apps, and other features. Therefore, you will be able to streamline the process, minimize product changes and experience fewer problems.
Convenience and Ease-of-Use
Related to the previous factors mentioned above, an access control system's convenience will depend on the optimal combination of its features, capabilities, user interface, reliability, and support from the manufacturer or provider. Suffice to say, a specific system can be considered 'convenient' for you, if it has all or most of the factors you chose above.
Suprema Biostation 3
Designed for businesses of all sizes, the Suprema Biostation 3 delivers a cutting-edge door access system that enhances security in all areas of the facility. BioStation 3 provides a high level of facial recognition capabilities, access credentials, and user-friendly tools to protect physical security and user information more effectively than ever before. Some of the main features of Suprema Biostation 3 include:
Multiple Contactless Access Methods - Biostation 3 offers multiple access methods that are convenient, contactless, and ideal for use in a post-pandemic situation.
Flexible Application to Any Environment - The Biostation 3 is easily installed and scalable in both indoor and outdoor environments, ranging from small offices to large buildings, due to its slim and compact design.
Fast and Smart AI Optimized for Facial Recognition Access - Biostation 3 has refined its facial recognition system in the Philippines with advanced hardware capable of running NPU-optimized AI algorithms to maximize facial recognition performance.
The Highest Level of Privacy Protection - Biostation 3 is ISO/IEC 27001 certified to ensure the privacy of biometric and personal data. A Face Template on Mobile feature enables users to register with an access control system and upload face profiles to mobile devices.
Easy Communication Across All Access Points - With BioStation 3, the user can integrate access control management to facilitate seamless communication with all doors through VoIP Intercom and provide visual monitoring through RTSP (Real Time Streaming Protocol).
Biostation 3's Facial Recognition Technology is so advanced, that it can accurately recognize facial biometrics even with masks and various expressions.
No matter how large or small your organization is, security should remain a top priority at all times. Through the installation of access control systems, companies can ensure the protection of their operations, assets, and employees. This system not only secures your business but also promotes a safe and secure working environment.
When choosing the best access control system for your business, you must consider a number of factors and evaluate all the hardware, software, and feature options offered by many access control providers to determine which solution is most suitable for your organization.
Hitec International Corporation is one of the leading door access control solution suppliers in the Philippines that provides a technologically advanced system to protect your business with the latest door entry and access control. We also offer a range of effective security solutions such as RFID, biometrics, video analytics and intelligent controllers.
For more information about Hitec's products, please call us at (632) 8724-0191 or e-mail us at info@hitec.com.ph.