What is ACaaS?
An access control system (ACS) is a security technique that manages and controls the entry and exit of an entity or object in a certain system, environment or facility by verifying its credentials. To improve security strategies, many businesses acquire cloud-based access control solutions due to their numerous benefits. This adoption of Software as a Service (SaaS) led to the creation of an innovative security solution called Access Control as a Service (ACaaS).
Simply put, ACaaS is the merging of the benefits of SaaS with on-site access control devices. The access control hardware remains inside the company's premises, while the software and servers are stored at data centers. These cloud-based security solutions help businesses to remotely monitor access and securely back up data.
The principal benefit of ACaaS is the upgraded software version with SaaS model features such as health and safety tools for offices, bug fixes and cybersecurity updates, which adapt to current software trends. Aside from SaaS, cloud systems are also categorized as IaaS and PaaS. Infrastructure as a Service (IaaS) provides essential computing resources from public cloud-based providers like Amazon's AWS or Microsoft Azure. Meanwhile, Platform as a Service (PaaS) delivers computing equipment to certain software used mainly for application development.
How does ACaaS work?
With the ACaaS model, the user will buy on-site door hardware and pay for a subscription-based access control solution provided by the cloud service.
Hardware with readers and electronic locks will be installed on doors along with access control panels on-site. These will interact with solution software that is hosted by either a private cloud or public cloud services like AWS and Azure. The user will then pay for initial installation of equipment and subscription for hosted software, including software upgrade to ensure users are no longer required to maintain servers and computer operating systems.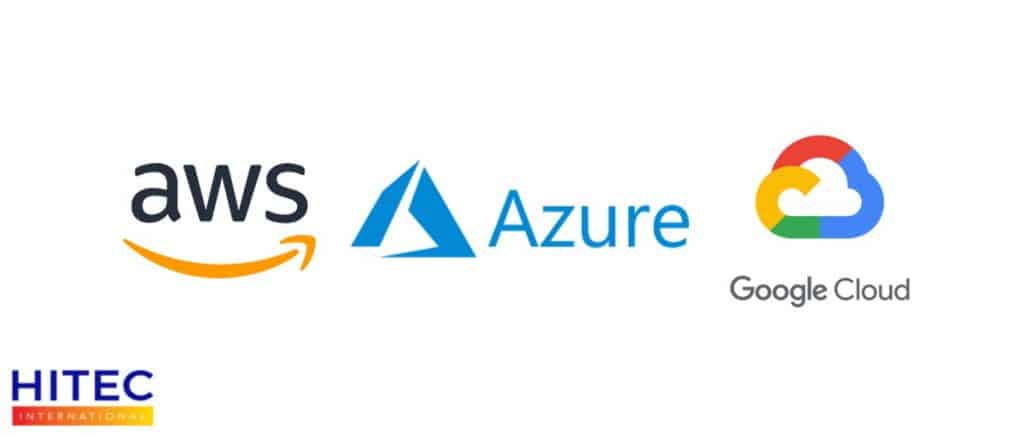 Features of access control such as video monitoring and automatic door openers are also available in ACaaS. This allows for a coherent cloud-to-cloud integration with other security systems through cloud data storing, including alarm systems, video surveillance, intrusion detection, mobile credentials and third-party systems. A cloud-based access control may be accessed by your network through smart devices.
Advantages of ACaaS
ACaaS offers various advantages for users, as follows:
Cloud-based

Since ACaaS is cloud-based, small businesses or organizations with minimal IT workforce or resources can benefit from acquiring a hosted security solution. There is no need for users to maintain servers and databases, or streamline operating systems. Cloud-based security also ensures protection from cyberthreats via up-to-date security technologies.

Cost-Friendly

ACaaS is more cost-effective compared to legacy access control because all data can be stored in remote servers. It also does not require any equipment installation on firewalls and MPLS connections. Instead, users only purchase a basic door hardware.

Centralized Monitoring

Another advantage of having ACaaS is the ability to manage access control remotely via Internet-accessed dashboards. Users can gain access and information 24/7 from anywhere in the world due to configured locations.

Round-the-Clock Availability

ACaaS is maintained full-time by engineering staff so it no longer requires on-premise control, in contrast to traditional access control that needs 24/7 on-site presence.

Versatile and Customizable to Needs

The cloud-based solution helps business operations to scale up or down based on their needs by providing easy access for admins to put additional people, locations and doors to the network without the need to replace hardware or purchase new software. ACaaS also has the ability to connect various sites in the cloud service.

Cybersecurity

The primary advantage of ACaaS compared to on-site solutions is its set of advanced security features. ACaaS provides robust security through storing video surveillance and data in the cloud. It is also managed by an array of trained experts to control and monitor security events, detect anomalies and manage access within the infrastructure.
Access control as a service (ACaaS) provides a seamless cloud-based security solution, which gives users the means to oversee and manage access activities 24/7 at any location. This ensures all data is highly secured against cyberattacks. ACaaS has been a notable security innovation due to its minimal upfront cost, flexibility, functionality, and its countless benefits for businesses.
Hitec International Corp. is a trusted provider of access control systems in the Philippines that offers reliable and robust security solutions with integrated building management systems including video analytics, facilities management and access control.
Call us at (632) 8724-0191 to learn more about our access control system products.