Hitec International has solidified its position as a top biometric supplier in the Philippines by partnering with Suprema, a global leader in biometrics, identity management, and security solutions. Suprema uses advanced biometric algorithms to offer innovative security solutions such as biometric access control systems, facial and fingerprint recognition, and mobile authentication solutions.
As one of Suprema's trusted partners in Asia, Hitec International is committed to developing strong technologies that meet the needs of various businesses and organizations by safeguarding sensitive data, assets, and individual data users from infringement or harm.
The Integrated Security and Operational Workforce Solutions Event
Recently, HITEC International Corp. collaborated with the Suprema team for the Integrated Security and Operational Workforce Solutions Event. It was held last February 23, 2023, at Lima Park Hotel in Batangas.
The HITEC Management welcomed the attendees with the company profile and also introduced the Suprema Inc. guest presenters.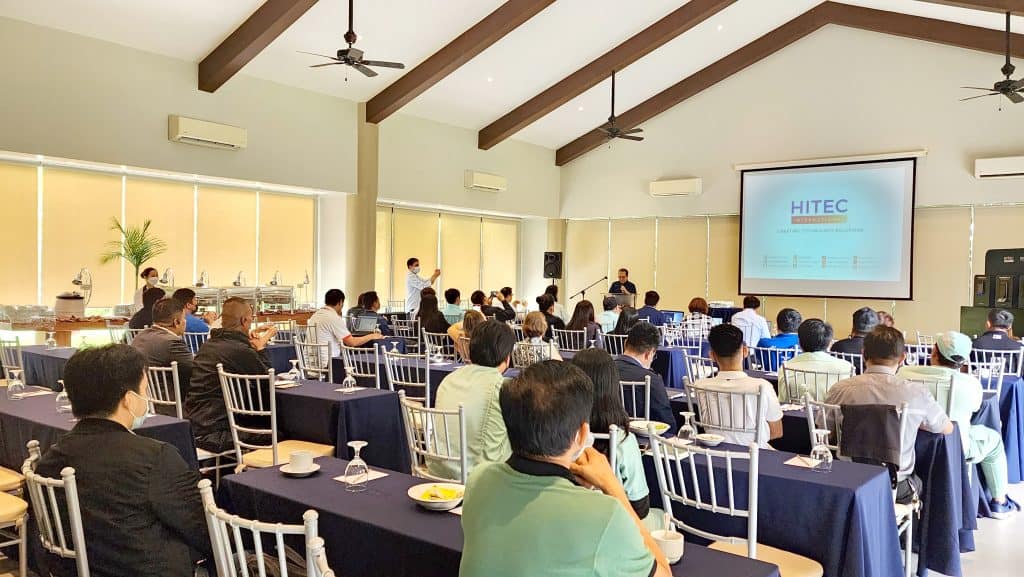 Mr. Eugene Kim (Vice President), Ms. Christina Lee (Sales Manager), and Mr. Michael Lee (Product Manager) were happy to discuss different topics.
HITEC at work local case studies and Suprema global case studies were shared with the attendees so they can understand how the system works and how it helped different companies.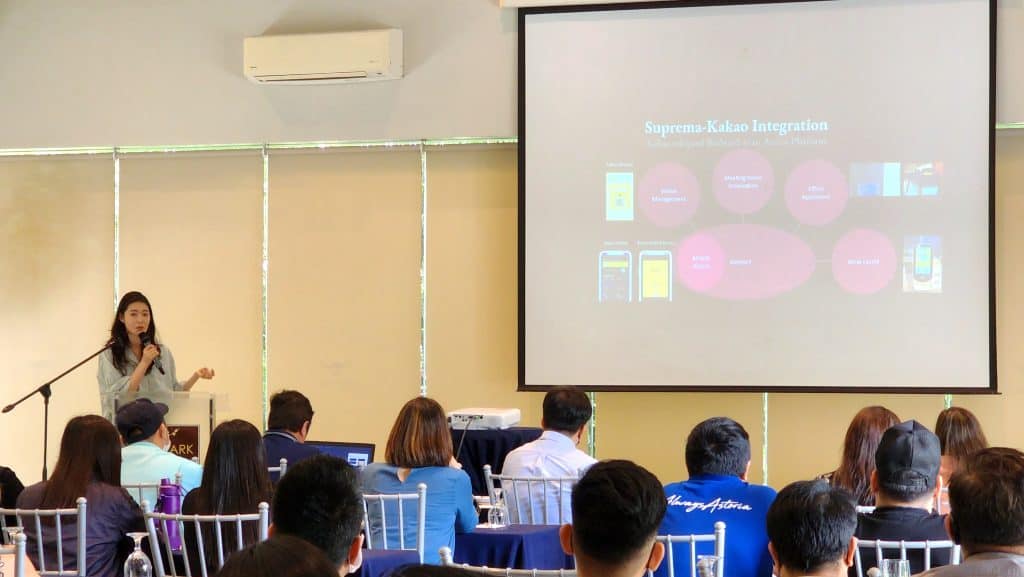 Overview and Integration to BioStar 2, Exploration to Suprema Devices of BioStation 3 + Face Recognition, Suprema CoreStation CS40 Centralized System, XStation 2, and Mobile Solution are also among the topics discussed.
The attendees were able to have in-depth learning through the Q&A portion where they can directly ask the Suprema representatives about the specific requirements of their respective companies.
The most exciting part was the hands-on demo where the participants were able to test the Suprema devices.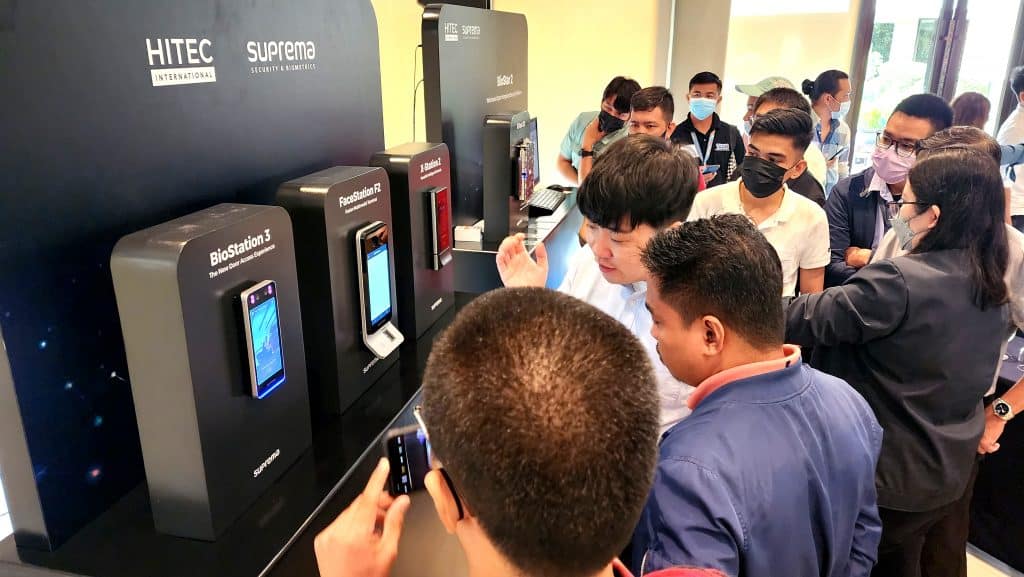 They were able to explore the features of contactless Electronic Identification, Access Control, and Time & Attendance Technologies including RFID & Facial Recognition.
The 5-hour event was a success and HITEC is looking forward to doing more roadshows in the future.
Recommended Suprema Biometrics Solutions from Hitec
Suprema is a company that continually innovates and offers new and top-quality products to its global customers. Here are two of their highly recommended products, which were featured in the event:
Suprema Biostation 3
This Suprema product may be smaller than its predecessor model, but it has a plethora of features. One of its features is the multiple credential options, where users can choose from the most convenient authentication methods, all of which are contactless and suitable for our post-pandemic society. It can be used by both small and large buildings because it is easy to install and has a slim and compact design that is compatible with any type of door. Furthermore, Suprema Biostation 3 can be used both indoors and outdoors due to its robust IP65 and IK06 ratings. Its communication with BioStar 2 requires less wiring due to its Wi-Fi feature, and its custom UBS host that is connected to a SIM slot, RS232, and others enables new features to be easily added.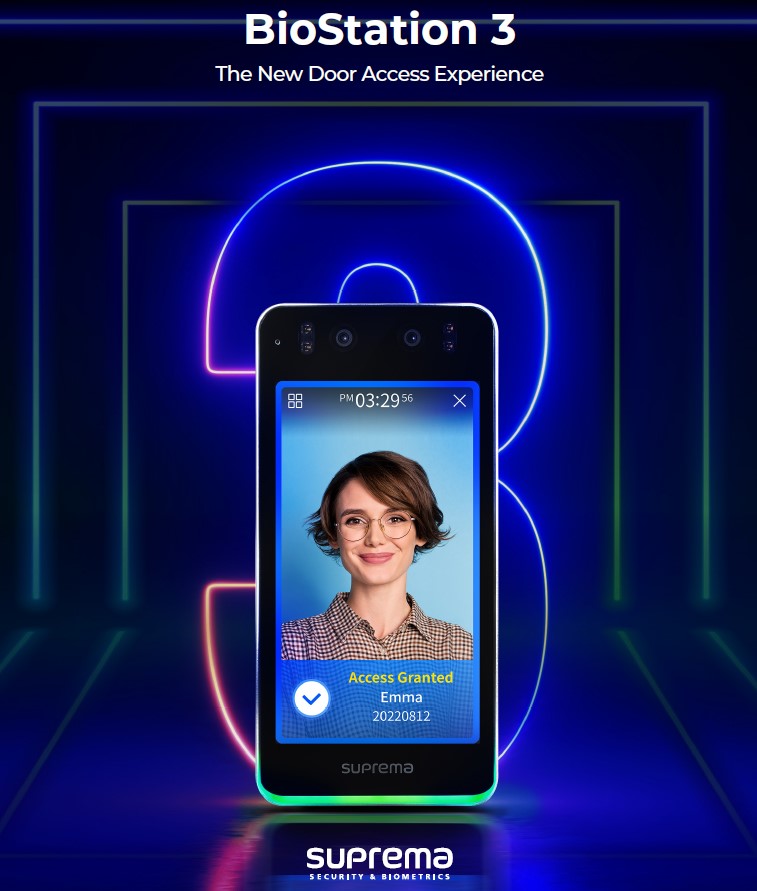 Suprema BioStar 2
This product is a web-based, open, and integrated security platform that is suitable for various purposes such as time and attendance, access control, management, visitor management, and video log maintenance. It can convert all personal data available and be combined with third-party software using its SDKs and web API. With the rise in popularity of mobile biometric systems in the Philippines, users of BioStar 2 can remotely control it with its mobile app and control a mobile access card used for site access. It offers optimal access control solutions that support access control in doors, elevators, zone controls, graphic maps, server matching, video logs, and image logs, among other things. Additionally, it has a flexible architecture system that can support centralized and distributed systems, allowing for an optimal system to be provided.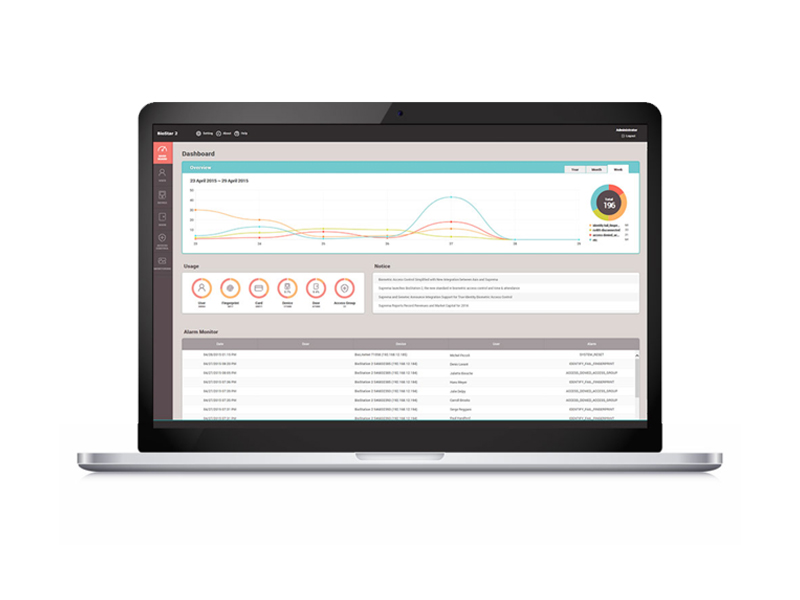 As time goes on, technological products are becoming increasingly sophisticated and advanced. This has prompted companies to continue innovating new products that consumers can greatly benefit from. To reach a wider audience, companies are partnering with others for distribution.
One successful partnership is between Suprema and HITEC International. This collaboration has proven fruitful as HITEC International has become a leading biometric supplier in the Philippines, helping schools, organizations, and corporations in the country.
For more information about Hitec International products and services, please call us at (632) 8724-0191.