Are you struggling to keep track of all the assets your business owns? Do you find it challenging to manage your inventory efficiently? An asset tracking system can help you streamline these processes and provide numerous benefits to your business. In this article, we will discuss the advantages of implementing an asset tracking system and how it can improve your business operations.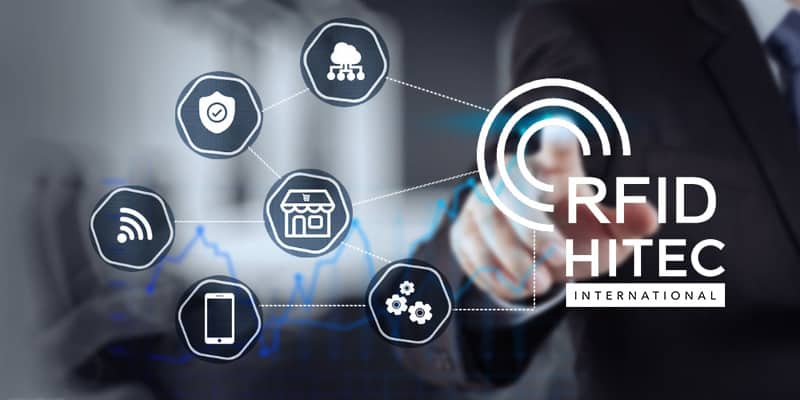 What is an Asset Tracking System?
An asset tracking system is a software solution that allows businesses to monitor and manage their assets in real-time. It helps companies keep track of their inventory, track the location and condition of their assets, and manage maintenance schedules. Asset tracking systems use various technologies such as barcodes, radio frequency identification (RFID), and global positioning system (GPS) to monitor assets and provide real-time information to businesses.
Benefits of Implementing an Asset Tracking System
Implementing an asset tracking system can provide numerous benefits to your business. Here are some of the advantages:
A. Improved Inventory Management
Asset tracking systems can help businesses track their inventory accurately, preventing overstocking or understocking of products. It can also help companies monitor their inventory levels in real-time, allowing them to make informed decisions about their stock levels and avoid stock-outs.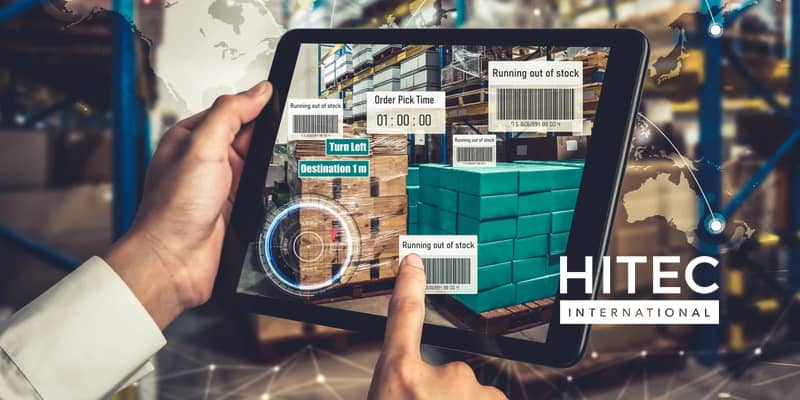 B. Increased Efficiency and Productivity
Asset tracking systems can automate manual processes, reducing the time and effort required to manage assets. This can help increase productivity, allowing employees to focus on other critical tasks. It can also help reduce errors and minimize the risk of misplacing or losing assets.
C. Reduced Costs and Losses
Asset tracking systems can help businesses reduce costs by preventing asset loss, theft, or damage. It can also help minimize the need for emergency maintenance or repairs, reducing downtime and costs associated with unscheduled maintenance.
D. Enhanced Security and Preventive Maintenance
Asset tracking systems can help businesses enhance the security of their assets by providing real-time alerts when an asset is moved or removed from its designated location. It can also help companies monitor the condition of their assets and schedule preventive maintenance before an asset breaks down, reducing the risk of unplanned downtime.
E. Improved Compliance and Regulatory Requirements
Asset tracking systems can help businesses comply with regulatory requirements, such as laws which require companies to maintain accurate records of their assets. It can also help companies monitor their assets' usage and ensure that they are used only for their intended purposes.
Hitec International's Asset Tracking Solutions
As a leading provider of business security solutions in the Philippines, Hitec International also offers reliable asset tracking solutions. Here are some of our offerings:
RFID Tags
Exo Tags - If you find yourself in challenging environments, consider our rugged Exo range. Our Omni-ID Exo tags offer the durability of an encased RFID tag in a compact form factor, specifically designed for harsh conditions. We take pride in saying that our passive tags are the most resilient in the market, without any hint of arrogance.
Fit Range Tags - If you require an asset management solution that can endure high temperatures and fit into small or narrow spaces, we have the perfect answer with our FiT range. Our passive single-use RFID tags offer the highest size to performance ratio in the industry, making them ideally suited for the task.
IQ Range Tags - The Omni-ID IQ labels represent a fundamental line of low-profile, on-metal RFID labels that can be printed on. They are an ideal solution for tracking IT assets in datacentres and offices, including office computers, furniture, and small returnable transport items (RTIs). Our labels are available in both discrete and roll-to-roll formats, providing the flexibility to print, peel, and stick as needed.
Readers
C66 UHF RFID Reader - The C66 UHF represents the ultimate RFID reader, possessing high sensitivity and a reading range of up to 15m. The C66 UHF (Built-in) is a lightweight phone-sized reader built for short-distance applications. Both readers feature Android 9.0 / 11.0 OS, a Qualcomm Octa-core processor, a 5.5'' large screen, a powerful 9620mAh battery, a 13MP camera, and an optional barcode scanning feature.

P80 Industrial Tablet - The Chainway P80 is a robust Android 9 tablet that boasts an array of functions. It features a Qualcomm Octa-Core CPU, an 8-inch FHD screen, an 8000 mAh battery, and extensive data capture capabilities, such as UHF RFID, barcode scanning, HF RFID/NFC, fingerprint recognition, and more. This rugged tablet is suitable for use in industrial fulfillment applications, including retail, logistics, power, warehousing, transportation, and beyond.
By investing in advanced tools for your asset and inventory management system, your business can avoid costly operational issues. Automating manual data collection tasks not only saves time but also supports uninterrupted production, leading to greater visibility and data-driven decision-making.
If you are looking for asset tracking solutions for your business, turn to HITEC International Corp, a trusted provider of asset information and inventory management system products.
To learn more, call us today at (632) 8724-0191.