The New Door Access Experience
BioStation 3 sets a new standard in access control, providing a new door access experience that enables improved security across all doors, for organizations of all sizes. This terminal is smaller than the previous model, yet it has the largest variety of features.
With highly advanced facial recognition, access credentials, and usability features, BioStation 3 makes it easier than ever to safely, securely, and conveniently protect an organization's physical security and users' personal data.
Multiple Contactless Access Methods
BioStation 3 provides multiple credential options. Choose from the most convenient authentication methods — all contactless and perfectly compatible with a post-pandemic world.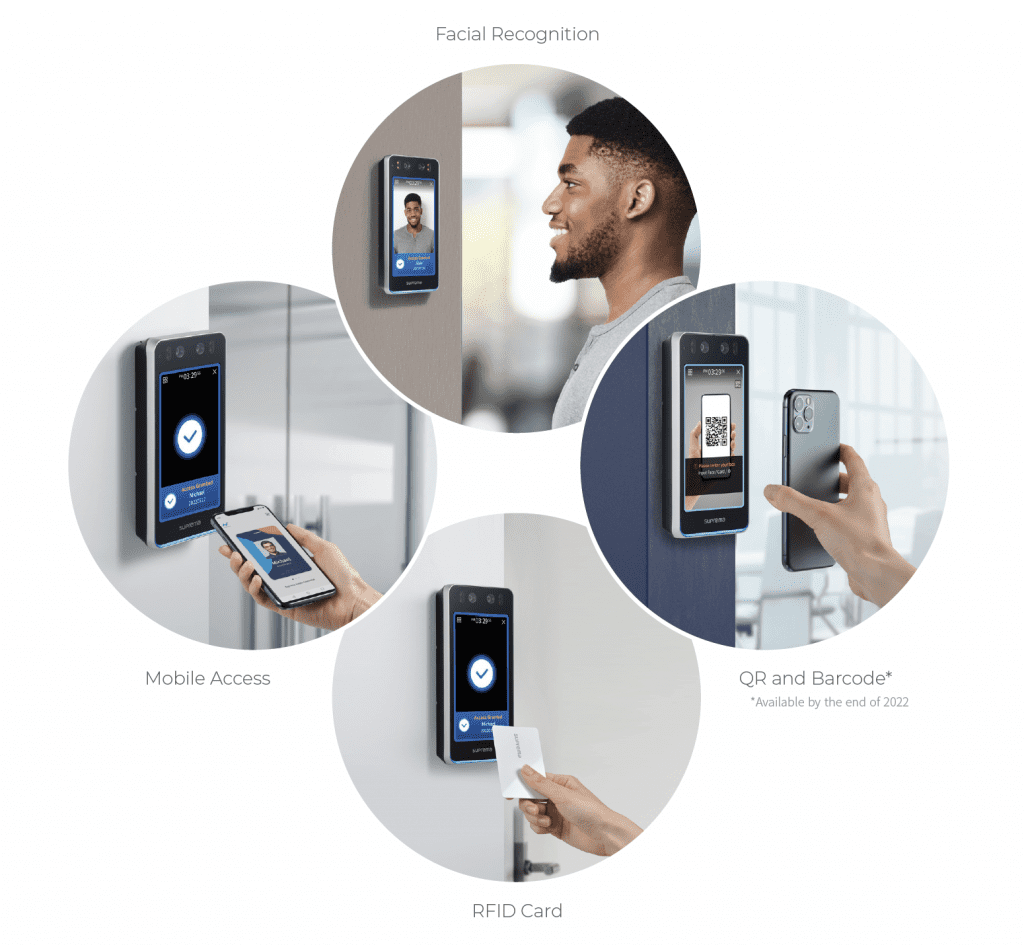 Perfect for Any Door, Any Business
BioStation 3 is easy to install and scale in any environment, from small offices to massive enterprise buildings. It features a 47% size reduction compared to Suprema's previous bestselling facial recognition terminal, FaceStation F2.
· Slim and compact design
· Less wiring and quick installation through Wi-Fi and POE+ support
· Simple to add on new features via custom USB host connecting to SIM Slot, RS232, etc.
· Suitable for indoor and outdoor environments — the terminal is rated IP65 and IK06*

Fast and Smart AI Optimized for Facial Recognition Access
Suprema took its facial recognition technology to the next level. BioStation 3 is a high-tech edge device that can run AI algorithm locally. It uses an NPU, or Neural Processing Unit, to maximize the performance of its AI engine. Combined with Suprema's domain knowledge and experience as a two-decade access control leader, BioStation 3's NPU-optimized AI algorithm offers the highest standards in facial recognition accuracy and speed.
Non-stop Pass Through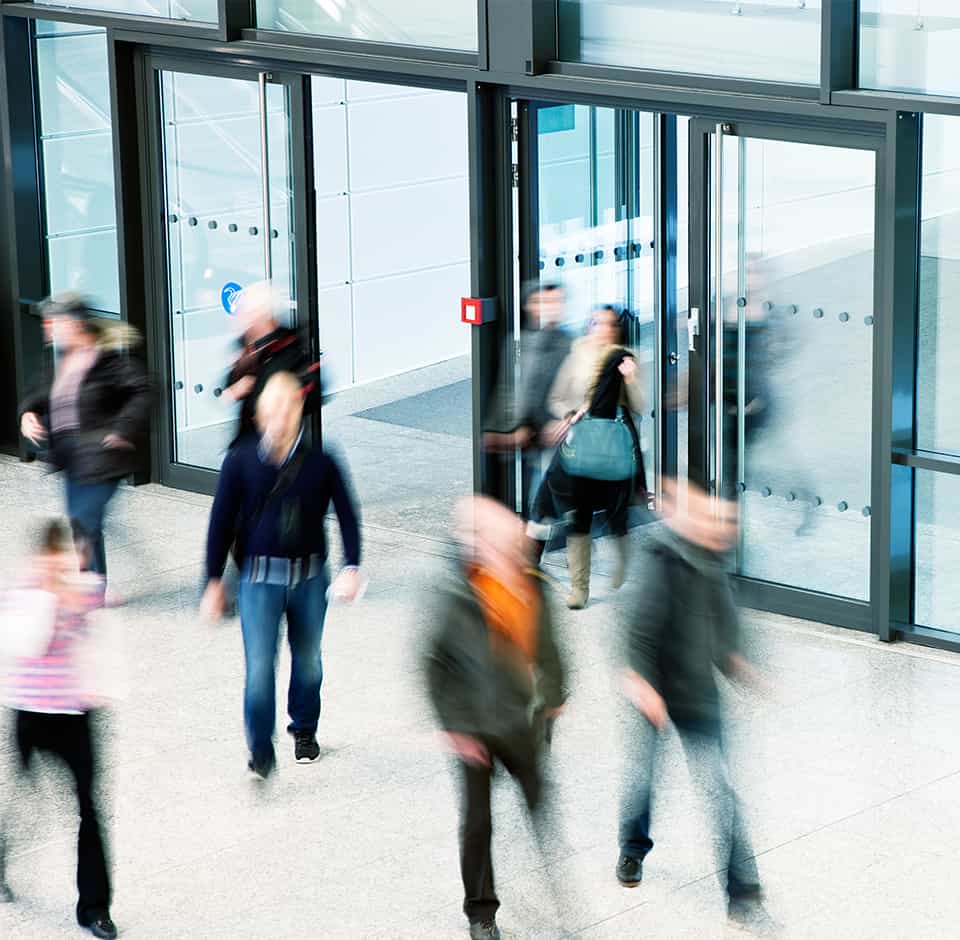 Compatible with Facial Variations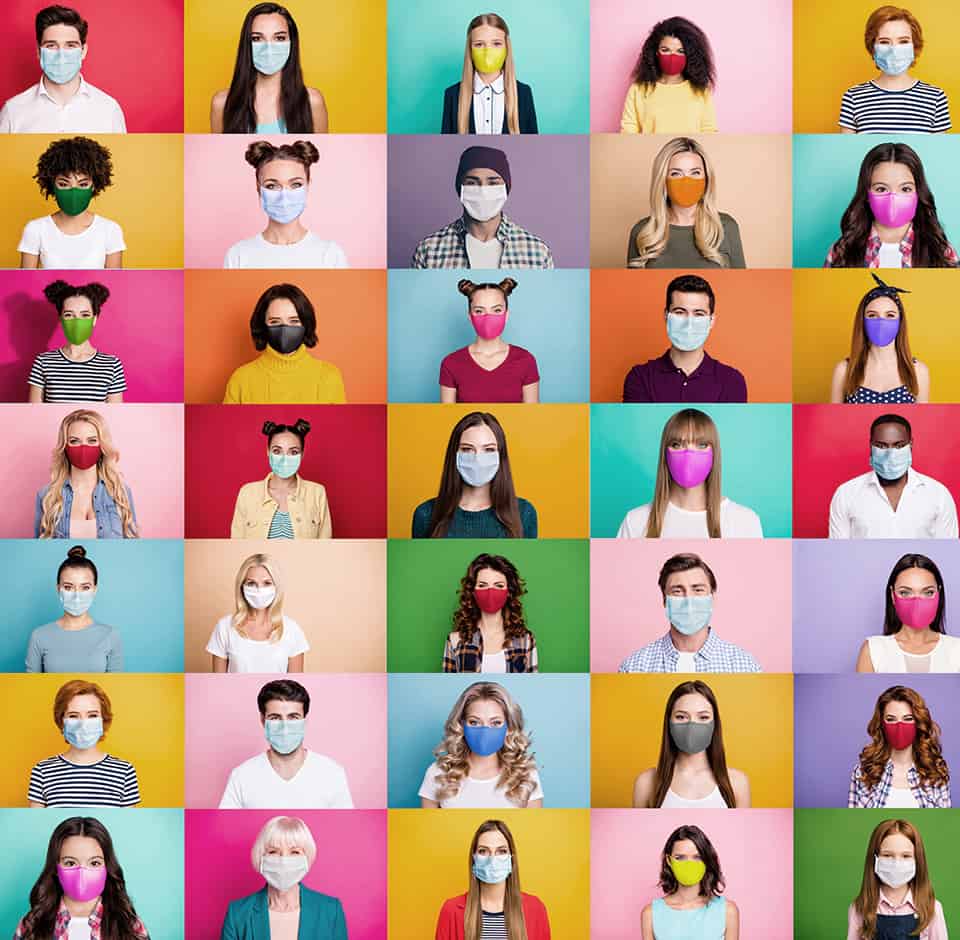 Protected Against Facial Spoofing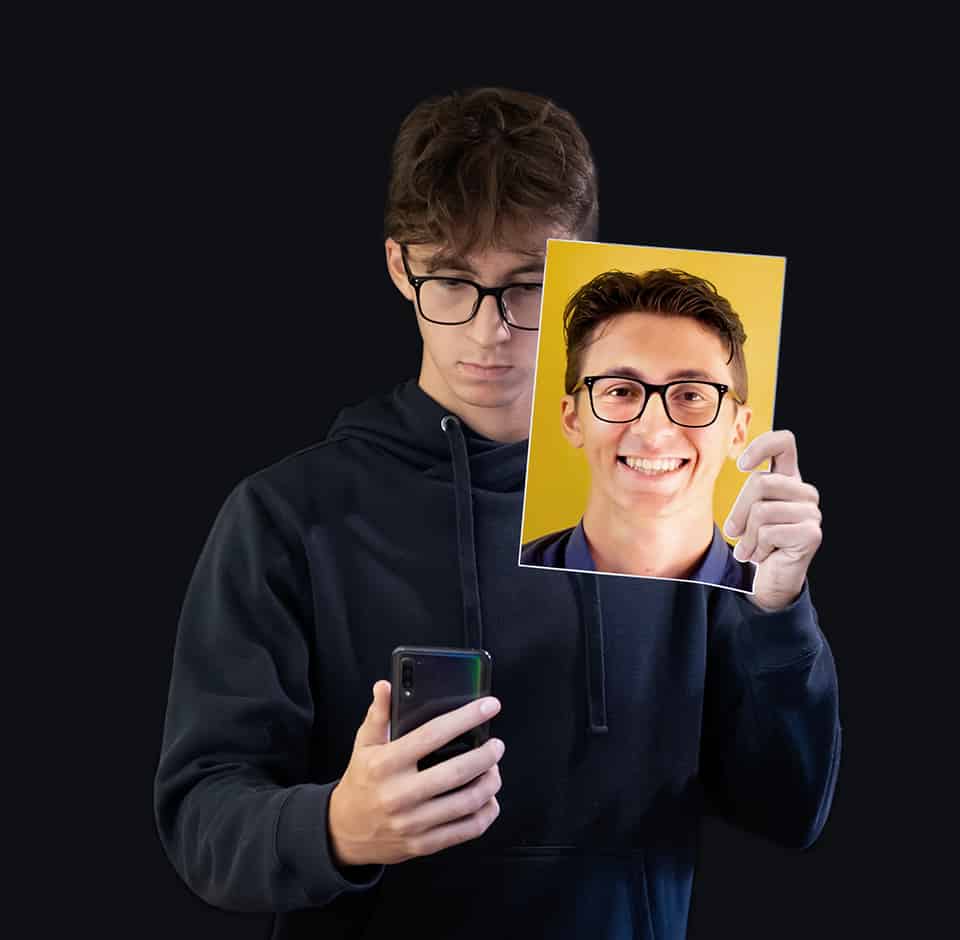 The Highest Level of Privacy Protection
BioStation 3 takes data protection very seriously.
· ISO/IEC 27001 certified to protect the privacy and biometric data
· Designed to comply with GDPR, one of the strictest privacy regulations
· Embedded with Secure Element(SE) to prevent cyber-attacks
· Completed penetration testing through a verified institution
· Provided with 'Face Template on Mobile'* credential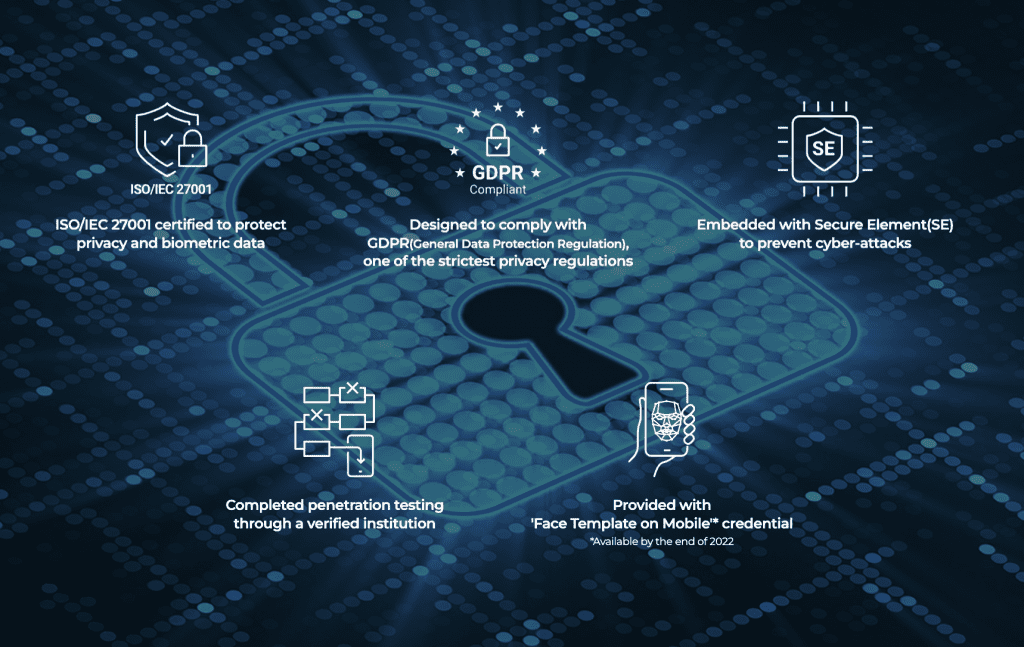 What is 'Face Template on Mobile'? – Own Your Own Data
Suprema's exclusive authentication method 'Face Template on Mobile' lets users enroll into an access control system and store their face profile directly on their own mobile devices. This gives the users complete control over their own ID and their privacy. Users' biometric data is not stored in company databases.
Easy Communication Across All Access Points