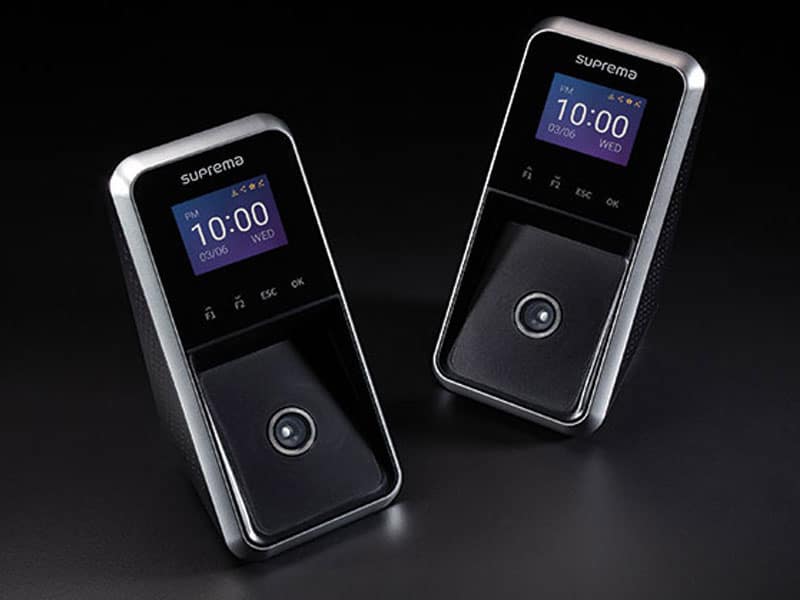 Seoul, April 9, 2019 – Suprema, a global leader in biometrics and security, announced that the company will launch FaceLite, the company's new generation compact face recognition terminal featuring the world's best performing facial recognition technology and sleek design at ISC West 2019.
FaceLite is designed for both the enterprise access control systems and time attendance applications by featuring Suprema's industry-leading technologies and innovative features. Loaded with powerful 1.2GHz CPU and massive 8GB memory, FaceLite achieves incredible matching speed of up to 30,000 matches per second and accommodates up to 30,000 users while providing intuitive face-enrollment GUI for faster user registration. On the optical side, the new face recognition technology overcomes possible interference from dynamic lighting conditions including sunlight and ambient light. The new technology allows greater range of operating illuminance from zero lux to 25,000 lux which covers almost every possible lighting conditions regardless of indoor or outdoor, day or night.
While providing uncompromised face-matching performance over FaceStation 2, the company's flagship face recognition terminal, FaceLite comes in compact structure to provide extra flexibility in installation. For RF card support, FaceLite features dual-frequency, multi-card reading technology. The device supports both 125 kHz and 13.56 MHz frequencies and reads most types of RFID card standards with a single device including MIFARE, DESFire, FeliCa and EM. To support wide spreading mobile credential (smartphone authentication) FaceLite also supports both BLE and NFC technologies.
"FaceLite well reflects Suprema's commitment to technology leadership and market focus. There are growing demands for contactless biometrics which provides enhanced user convenience and hygiene while maintaining higher level of security, said Hanchul Kim, Director of Global Business at Suprema. "Our new generation facial recognition technology far outpaces all current competitors in terms of matching speed and accuracy and, moreover, our technology offers greater practicality and robustness by offering increased operating illuminance, height range and user capacity," Kim added.
Along with new face recognition technology, Suprema will showcase the company's extensive range of latest biometrics and access control solutions at ISC West 2019. To experience latest Suprema products and technologies, please book a demo at below link or visit Suprema stand(#28065).