Taking your asset information and inventory management systems to new heights helps your organization acquire comprehensive insights, generate accurate operation planning processes, and improve asset maintenance.
Both asset information systems and inventory management systems in the Philippines, track and control an entity's property. However, inventory management focuses on keeping the right balance of stock to feed the ever-changing demands of customers or supplies in manufacturing or production fields. On the other hand, asset management monitors things or objects used internally within an organization.
Start automating your asset and inventory management system with Chainway C66 Handheld Computer.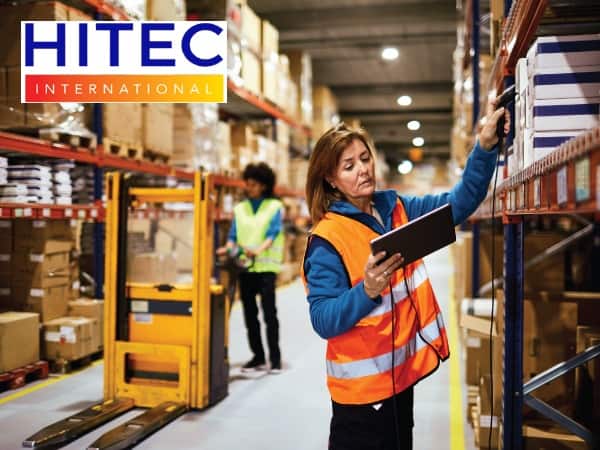 The Chainway C66 Mobile Computer
The Chainway C66 mobile computer boasts its large-screen display and high extensibility. The data collection device delivers more powerful and advanced inventory management and asset tracking solutions suitable for various applications, including logistics, warehouse, retail, manufacturing, among other things.
This rugged handheld computer has high-speed processing capabilities owing to Android 9.0 OS and Qualcomm octa-core processor. Its 5.5-inch high-definition display is integrated with barcode scanning, NFC, and other useful functions to meet different demands.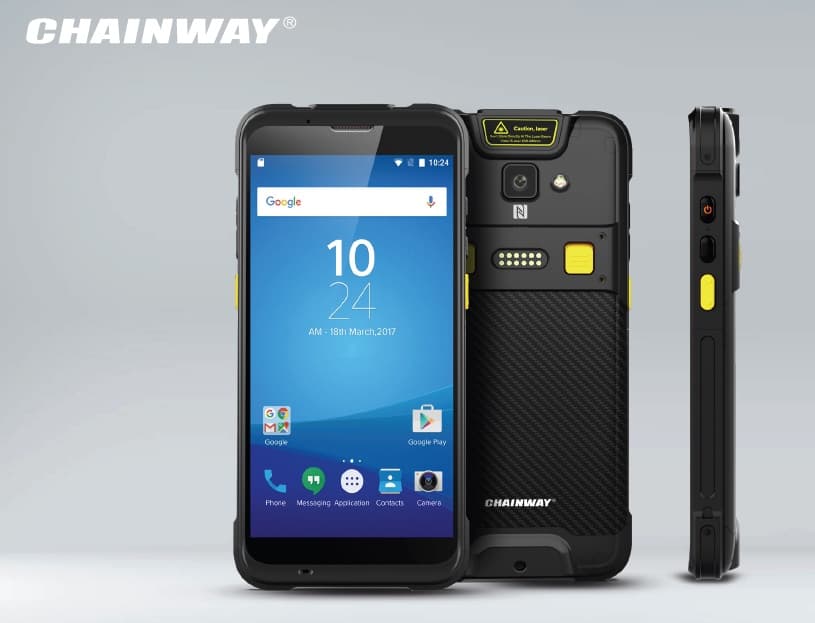 Chainway C66 Main Features and Specifications
Physical Characteristics – With a 5.5-inch-high-definition full display, C66 includes 160.0 x 76.0 x 15.5 mm / 6.3 x 2.99 x 0.61in dimension and 287g/ 10.12oz weight. It has a Corning Gorilla Glass, a multi-touch panel that can be operated with gloved or wet hands, 4420 mAh (typ) / 4300 mAh (min) removable main battery, and a 5200 mAh optional pistol battery. By design, it holds multiple sensors such as a gravity sensor, proximity sensor, light sensor, accelerometer sensor, and vibration motor.
Communication features – C66 console Vo-LTE HD video-voice call, Bluetooth, and GNSS. Also, it supports other wireless technologies like WLAN and WWAN (Europe, Asia, America).
Software platform/environment – The operating system of C66 is built in Android 9.0; GMS, 90-day security updates, Android Enterprise, Zero-Touch, FOTA, Soti MobiControl, and supported by SafeUEM. With a Java language and Eclipse / Android Studio tool, C66 mobile computer is fast and efficient.
Performance capabilities – Finished with CPU Qualcomm 1.8 GHz Octa-core, C66 is equipped with RAM+ROM of 3 GB + 32 GB along with optional 4 GB + 64 GB, as well as up to 128 GB Micro SD card storage expansion.
Main functions – Chainway C66 is a cutting-edge industrial terminal with a large 5.5″ display HD and a range of options. Its operation system is based on the Android 9.0 or Android 11.0, armed with a Qualcomm octa-core processor for high-speed processing. C66 is a premium-grade reader integrated for barcode scanning, NFC, and other functions that fit several facilities management systems in the Philippines. Users have an option to incorporate a UHF RFID reader in 3 different versions: barcode, volume meter, or fingerprint reader.
Optional accessories – Chainway C66 optional accessories include:

Separate handle with one button
Handle + battery (handle battery 5200 mAh, one button)
UHF back clip + handle (5200 mAh, one button)
Wrist Strap; Rubber Bumper; Charging Cradle

Understanding inventory levels is crucial to businesses and organizations. With the C66 mobile computer by Chainway, create an innovative and effective inventory management system to help ensure cost-efficient processes, increase production, get accurate data in a single click, and thus, increase profits.
Seeking a reputable provider of inventory and asset tracking solutions? Hitec International has been the leading provider of digital solutions that utilize RFID, Biometrics, Video Analytics, Intelligent Controllers, and Wireless Technologies such as handheld readers.
Learn more when you call us at (632) 8724-0191 today!