The coronavirus pandemic has forever changed the way entrepreneurs do business. Its many waves have brought a lot of challenges, including problems in ensuring inventory accuracy. Having a competent data structure helps you track and control your business for efficient forward planning.
Let's also not forget the influx of online shopping activities that have quickly become prevalent during this pandemic. E-commerce is now deemed essential due to social distancing and mandates from the government to remain at home. For online businesspeople, an inventory management system offers powerful data insights to make their marketing strategies more cost-effective, in terms of managing their resources.
With Chainway mobile computers such as the C71 and C72 models, any inventory management system can be improved. Chainway mobile computers reduce several hassles of conventional inventory, as well as shrink overall costs and enhance work efficiency. On top of these, they are designed with RFID readers that increase health security with their contactless features, protecting people from contracting or transmitting the COVID-19 virus.
The Chainway C71 Mobile Computer
Chainway C71 is a rugged mobile computer with excellent extensibility. By design, it has a powerful processor, stable wireless connections and comprehensive data capture options. Its excellent performance and industrial-grade features deliver an easy-to-deploy gadget that increases productivity in any aspect of business.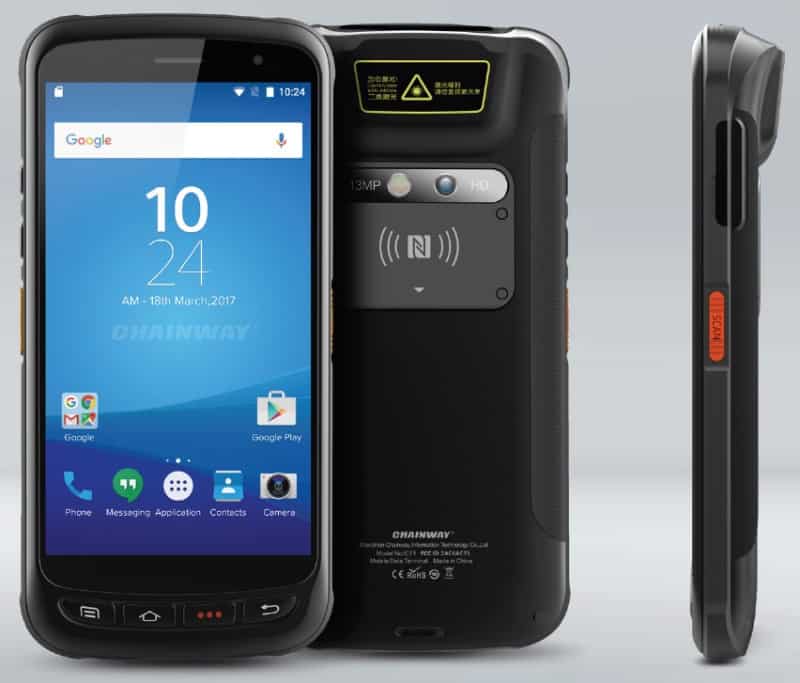 Chainway C71 is ideal for scan-intensive industries such as logistics, retail, warehousing, healthcare, power, card, parking charge and government. This handheld computer helps users collect data accurately and efficiently with its barcode scanner and RFID reader optional feature.
Automating your asset tracking is significant as the demand for inventory management increases. This is especially handy during this pandemic season as physical distancing becomes the new normal. Aside from its friendly user interface, automation makes a reliable, accurate and secured database in real-time. This will not only help increase your profit but will also improve customer satisfaction and safety.
See Chainway C71 details HERE.
The Chainway C72 Mobile Computer
Chainway C72 is an Android-based rugged handheld computer featuring superb UHF RFID capability, quad-core processor and an 8000mAh battery. Geared with an R2000 polarized antenna, the Chainway C72 can read tags in bulk from long distances. An optional Zebra scan engine SE4750MR offers powerful barcode scanning that can read from 4m-6m range. With its extensive applications, this device is ideal for asset management in retail, warehousing, apparel inventory, expressway toll, fleet management, finance, and more.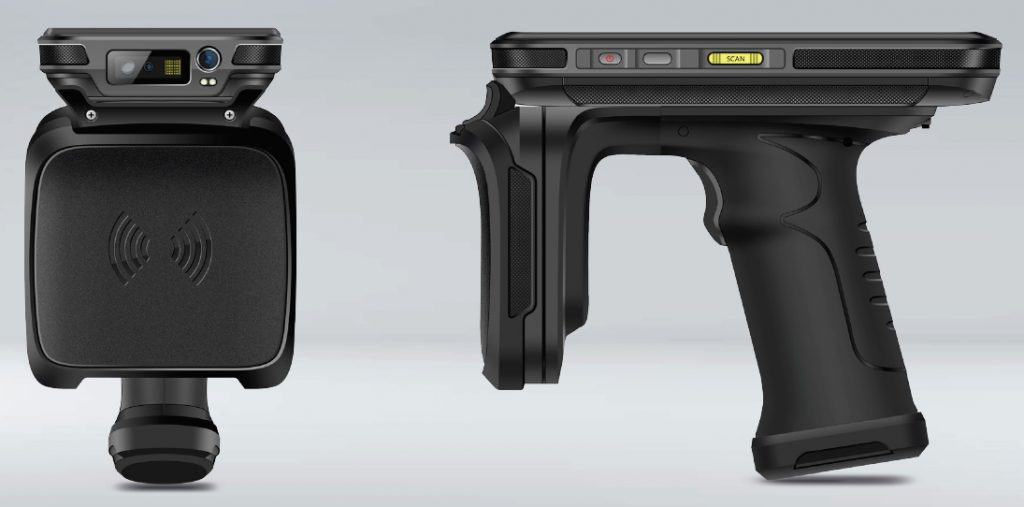 Using a handheld inventory scanning system is efficient in protecting your staff while maintaining their productivity. With unpredictable customer demands, keeping track of your inventory in real-time helps you forecast demand and prevent shortages of products or production.
See Chainway C72 details HERE.
RFID is the Future of Inventory Management
Having wireless technology such as an RFID reader makes sense now more than ever. It offers both protection for employees and efficiency at work, optimizing warehouse organization and production. With Chainway mobile products, its contactless feature enforces no-contact between employees and enhances inventory efficiency and eliminates time-consuming tasks throughout your facility.
In choosing a mobile computer, your inventory management system can improve in more than one way. Aside from more advanced tracking, mobile computers can help entities to rise with the world's current challenge. Hitec International is the leading provider of highly reliable electronic Identification and security solutions provider in the Philippines.
For more inquiries, call us at (632) 8724-0191 today!