DDS Amadeus 8 is one of the most sophisticated security software with a single interface for multiple applications. Its powerful security solutions give you entry to the next generation access control system in the Philippines, alarm monitoring, and video supervisor.
With its innovative design and modern tools, Amadeus 8 interacts intuitively with personalized information to meet users' expectations. Its intuitive user interface is coordinated in three tasks groups: Setup, Management, and Security.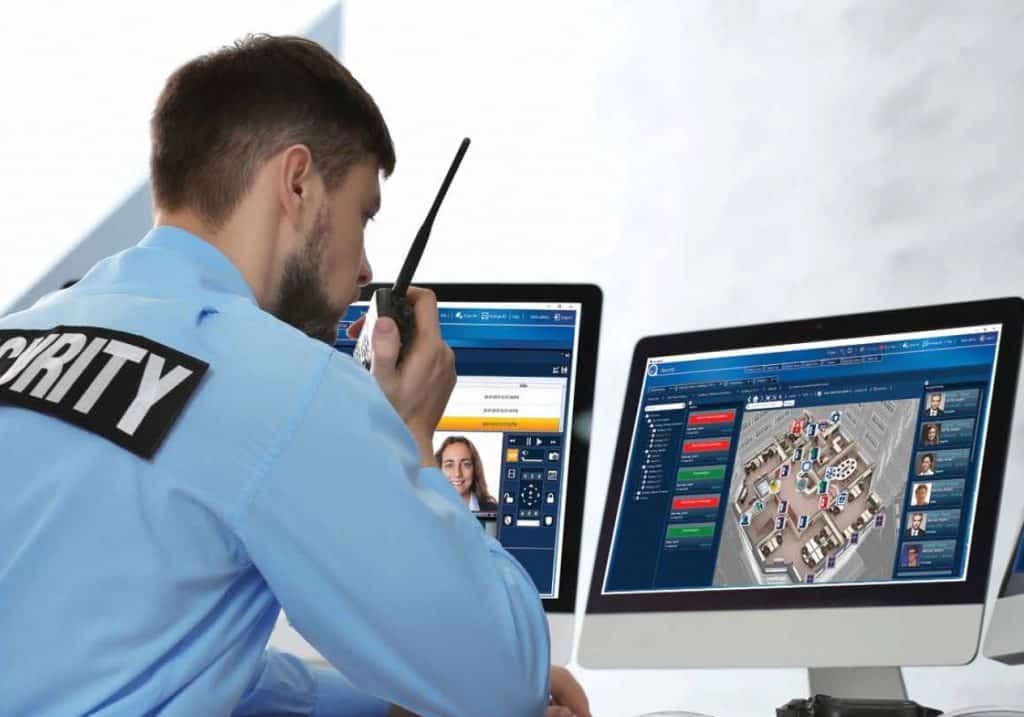 What's New on Amadeus 8 v.1.80.01?
Integration of Facial Recognition Technology – Amadeus8 has expanded biometric authentication with facial recognition technology. Aside from fingerprint, each cardholder can enroll two images, and every image has its own virtual badge code.
Global Anti-Passback (GAPB) – The rules of GAPB are centered in predefined areas. It requires the readers to be used in a sequence to enter or exit an Amadeus8 defined area.
Auto Archive Journal – Amadeus8 active journal features an automatic archive process or the auto-archive journal, securing older journal entries for future use. They are stored in the current Microsoft SQL Server.
Active Directory Integration – When users enable Active Directory Integration, they can now opt to log in to Amadeus 8 using their Windows Active Directory credentials.
Dahua Technology Integration – Amadeus8 supports Dahua cameras and video recorders.
Mitsubishi Elevator DOAS System Integration – Amadeus 8 allows smart multi-car elevator systems. It allocates the car efficiently according to the floors selected by the passengers from the elevator panel. The system lets you add a lift controller to the infrastructure and an ELSGW Lift Access Groups via the access screen.
'Unlock All Doors' Global Reflex Action – This additional attribute to the list of relay actions changes the state of all door relays in a site. The state options include:

Activate all door relays
Return all door relays to normal
Activate all door relays for sets of an activated time limit

MultiSplit – MultiSplit uses distributed computing to divide workloads between multiple machines. This means users can have multiple controllers to generate several events.
Windows 11 Support – Amadeus8 now supports Windows 11. Before making an upgrade, it's good to ensure that users know how to manage Windows 11 and that their computer supports the version.
Feature Enhancements on Amadeus 8 v.1.80.01
GUI Lag Time Solution – Finish your tasks faster with an enhanced GUI lag time solution. On Amadeus 8, tasks are labeled as done right after they're delivered to the communication service. SQL services are also enhanced to improve their performance, especially when dealing with complex or large databases with numerous cardholders.
Improved View Filters – Users can now filter the infrastructure tree by controller stat in the diagnostic screen.
Import Cardholder Excel Template – This new template makes the import process quicker and easier by allowing License Plate and Badge Template entry fields to be added or updated for a cardholder in a single step.
No Default Personal Weekly Program Assignment – This eliminates the need for default Personal Weekly Program assignment since the cardholder's detail is initially empty.
Color Coding for Door Access Groups – Cardholders can now opt to display different colors for Door Access Group names.
'Change also Supervisor area' field – When this field is set to "Yes," any access event entry is recorded for both the Supervisor and the cardholder after both badges are swiped at the door's reader. The Supervisor's Area value is updated as well. If it's set to "No," an access event entry is only recorded for the cardholder and the Supervisor's Area will not be updated.
Updated Area Setup for New GAPB Feature – This update gives the Area Setup screen further information to support the new GAPB feature. You may enable GAPB for a selected area. You can also see a dynamic list of current Areas that have enabled GAPBs and a number representing the number of Areas that can still be enabled as GAPB Areas.
Popup Window Behavior – This automatically minimizes a popup window once the user clicks the screen behind it.
Search Field – The field now includes the list of saved departments on the Department screen.
Event Log Changes – When you go to Options, then Event Log screen, all Access Denied event types are grouped at the top of the list. Currently, a new row has been added to the list which is Access Denied - Anti Passback.
Added 'Return all Doors to Normal' Button – This button is now added to the Amadeus8 WebApp's Door page, complementing the existing Open All Doors button.
Badge Template Improvements – Badge templates are now stored in the system database. Consistency across workstations is ensured in sharing a single badge template source.
Skip Repeating Alarm – This has been added to the Options of the General tab, reducing the unnecessary alarms caused by a malfunctioning detector.
Clear Column filters – The user's screen with a Report Template option now has a Clear Column Filters button. Relevant screens include Badges, Cardholders, Event History, and Infrastructure (in Table view).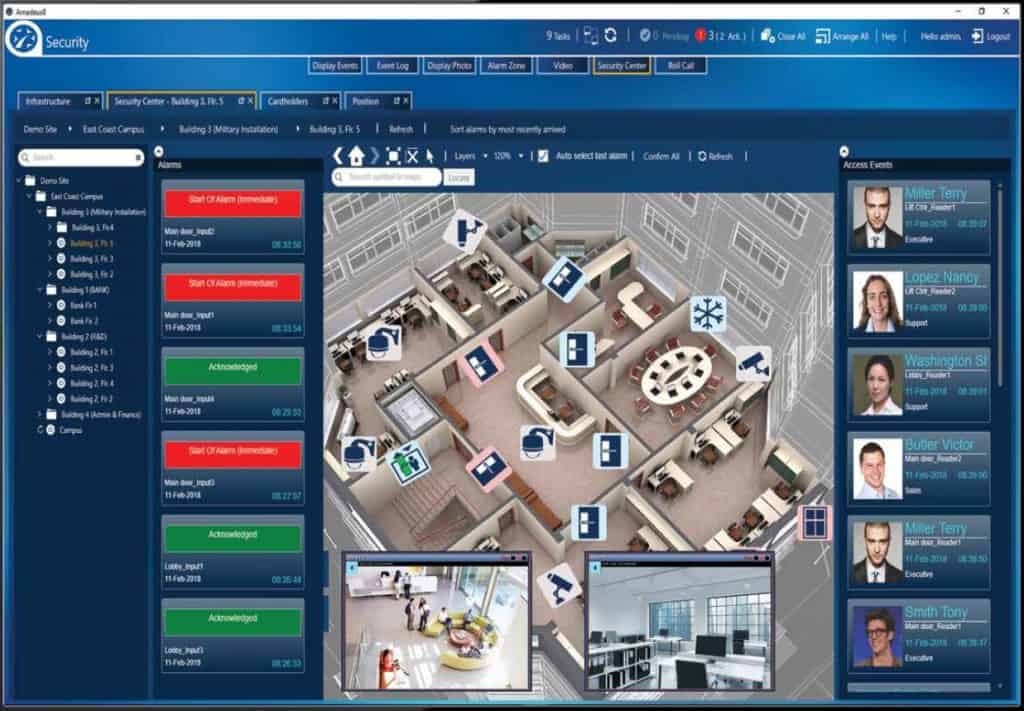 Bugs Fixed on Amadeus 8 v.1.80.01
Custom Fields is now added to the cardholder's details via the Amadeus8 desktop. Values in the Custom Fields can be edited via the Web App.
Amadeus8 WebApp now offers more robust enforcement of cardholder field value validation.
After saving a new department, the Department's screen's tree of saved departments will remain expanded or collapse. Automatically, new departments will appear in the tree.
The time and Attendance screen open smoothly.
Amadeus8 API delivers a response with many values, for queries.
Amadeus8 Visitor Module supports cameras with low resolution.
If there's a table error on a controller, the command 03 (READER TECHNOLOGY AND CARD FORMAT) is automatically sent to rebuild the table.
The Display Events screen formats the cards with landscape images and legible texts.
The standard format of dates (DD/MM/YYYY) is now set throughout the Amadeus8 interface.
Input's name can be edited even if it is in use.
The infrastructure screen will not display a save message when switching from a controller's Readers table to the Inputs table, except it's required.
If sent via email, the selected template of an Event History template, from the Global Reflex action, Create Template-based report now works even better.
Users can now save LAGs with complex input selections.
Amadeus 8 by DDS lets you work at your best, providing a safe and secured environment with excellent and modern security from its fully integrated system.
Looking for a trusted DDS Amadeus 8 provider? Hitec International has been providing premium-quality access control systems and building management systems in the Philippines for many years.
For inquiries, call us (632) 8724-0191 today!