Having access to the right and precise information is valuable for any business or entity. After all, smart decisions arise from correct and accurate data, that helps lead to effective productions and operations. Hence, having a high-performing asset information and inventory management system is crucial.
Asset information system in the Philippines is designed to help create and maintain documentation and reliable records to provide vital inputs for an effective asset management function. An inventory management system, on the other hand, is a technology that administers the monitoring and maintenance of stocked products.
The Chainway C61 Mobile Computer
A high-class handheld computer, Chainway C61 is an excellent tool for asset and inventory management. It delivers easy and versatile data entry for a formidable data collection functionality with robust performance. C61 offers optional barcode scanning, RFID, NFC, supports 27 keys / 37 keys / 47 keys optional keypad and abundant accessories like trigger handle.
With C61, harness an ultra-long distance, critical large-scale, and bulk-tag reading ability – all with accuracy, speed, and stability. Aside from these, it is easy to deploy in several industries such as manufacturing, retailing, logistics, and much more.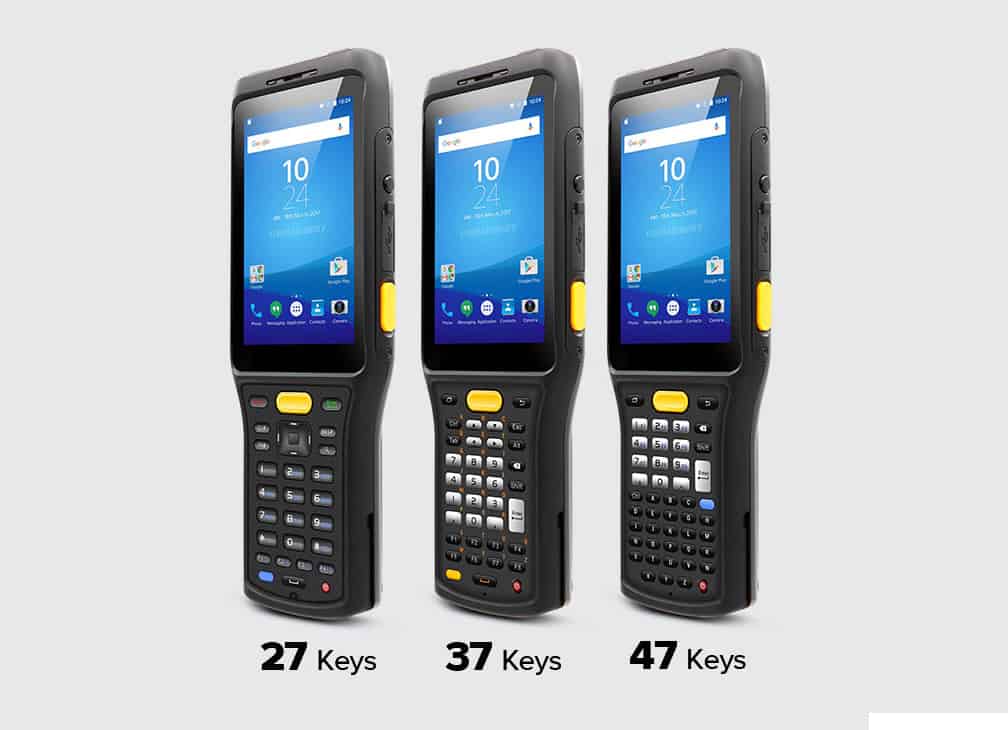 Its main features and specifications include:
Physical characteristics – C61 offers a 4-inch high-resolution display with a multi-touch panel that can be operated with wet or gloved hands. It has 202.0 x 72.5 x 32.0 mm / 7.95 x 2.85 x 1.26-inch dimensions, 390 g / 13.76 oz. weight, 6700 mAh removable main battery, and 5200 mAh optional pistol battery. It supports a speaker and vibrator with two microphones, including a noise reduction. It accommodates one slot for SIM card and one slot for TF card.
Communication features – This handheld computer supports Support Vo-LTE HD video-voice call. It also assists other wireless technologies such as Bluetooth, GNSS, WLAN, WWAN (America, Europe, and Asia).
Software platform/environment – C61's operating system is built with Android 9.0; GMS, 90-day security updates, Android Enterprise, Zero-Touch, FOTA, Soti MobiControl, and SafeUEM supported. Android 11.0 built-in support for a future upgrade through Android 12, complying with GMS and Android Enterprise Recommended. Its tool comprises eclipse or Android Studio.
Performance capabilities – C61 is built with CPU Qualcomm 1.8 / 2.0 GHz Octa-core with 3 GB + 32 GB / 4 GB + 64 GB RAM+ROM that supports up to 128 GB Micro SD card expansion storage.
Main functions – C61 rugged mobile computer enables optional barcode scanning, RFID, NFC, among other things for solid data collection capability and high-powered dual-band WIFI. C61 by Chainway is a great asset tracking solution. It suits different facilities management systems and applications such as retail, asset management, logistics, warehousing, manufacturing, to name a few.
Optional accessories – C61 optional accessories include a separate handle with one button, as well as:

Handle + battery (handle battery 5200 mAh, one button)
UHF back clip + handle (5200 mAh, one button)
Wrist Strap; Charging Cradle
Chainway C61 mobile computer is a powerful inventory management system that delivers robust performance to help ease your company's operations and productions while producing the right and accurate data.
Looking for a reputable provider of inventory management systems in the Philippines? Hitec International Corp. is one of the leading sources of technology solutions such as Chainway C61 mobile computer and other asset information system products in the country.
For inquiries, call us (632) 8724-0191 today!