Asset and inventory are two valuable elements in businesses and entities. Inventory management monitors the stocks it receives and sells from stores and warehouses. Asset information system, on the contrary, tracks each item used by the company in running the business.
Asset and inventory management systems can demand a heavy workload and involve a high potential of errors and delayed data acquisition if done manually. This is especially true in large entities with high asset and inventory turnover. Good thing, smart handheld terminals can automate the process, making things way faster and more accurate than ever!
The Chainway C90 Mobile Computer
The Chainway C90 mobile computer exhibits rich functionality features, including outstanding barcode scanning, sturdy WiFi performance, NFC, and front and rear cameras for powerful inventory and asset tracking solutions in the Philippines.
Possessing a larger display and lighter weight, C90 is built with 10.0 OS and a high-performance octa-core processor that features vigorous system configuration for tough performance. C90 fits a wide range of different industries' facilities management systems such as retail, logistics, warehousing, asset tracking, to name a few.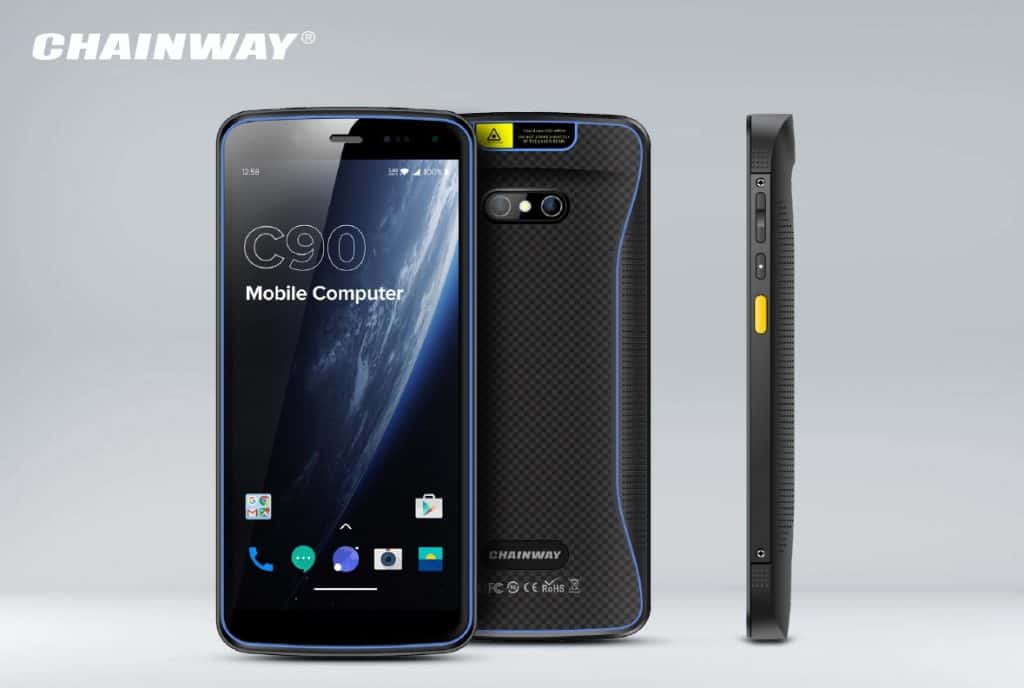 Chainway C90 Main Features and Specifications
Physical Characteristics – C90 weighs 230g or 8.11 oz. with multi-touch panel and Corning Gorilla Glass that can be operated even with gloved or wet hands. It includes 158.5 x 76.0 x 13.1 mm / 6.24 x 2.99 x 0.52-inch dimensions, 5.7-inch-wide display, 5000mAh battery, and three different sensors: proximity sensor, light sensor, and accelerometer sensor.
Communication features – This rugged handheld reader supports WLAN, WWAN (Europe, Asia, America), and other wireless technologies such as Bluetooth and GNSS.
Software platform/environment – C90's operating system assists Android 10, GMS, FOTA, SafeUEM. Through Android 11 / 12, the handheld computer also includes built-in support for a future upgrade that complies with GMS and recommended Android Enterprise. Its tools are Eclipse or Android Studio with a Java language.
Performance capabilities – C90 is built with Cortex-A53 2.0 GHz Octa-core CPU and 3GB+32GB / 3GB+64GB / 4GB+64GB RAM+ROM. It also supports up to 128 GB Micro SD card expansion storage.
Main functions – A newly-developed, lightweight, and portable handheld terminal, C90 features vigorous system configuration built with Android 10 OS and a high-performance processor. It is a great inventory and asset tracking solution that suits various applications like logistics, retail, and warehousing to enhance operation and management levels significantly. It has optional barcode scanning, front & rear dual camera, GPS, BeiDou, NFC, and Dual-band WIFI.
Optional accessories – C90's optional accessories include a charging cradle, lanyard, among other things.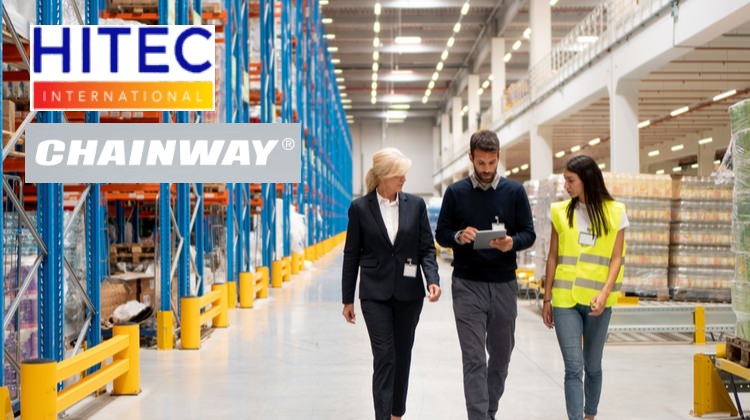 C90 provides speedy and accurate inventory tracking and real-time data capture.
With C90 by Chainway, deliver your asset and inventory management system to new heights, reducing time-consuming and error-prone processes. While stocks are often challenging to track and maintain, automating your inventory system helps in providing better inventory accuracy for greater insights resulting in lower costs and greater profits.
Want to avail Chainway C90 mobile computer? Hitec International is a reliable provider of Mobile Readers such as Chainway C90 and other asset information systems and inventory management system products in the Philippines.
Learn more when you call us at (632) 8724-0191 today.