Whether working from home or office, the Covid-19 pandemic has forever changed the way we work. In the workplaces, touching communal surfaces such as door handles, elevator buttons, kiosks, and other public touchpoints feels unsafe and risky. One of the best ways to deal with this problem is through touchless solutions. Turning your access control system into a contactless technology can minimize the risk of virus transmission.
Touchless access control systems have been available for decades allowing users to enter a certain space without the need for physical contact. With touchless access control devices, you can reduce physical contacts within your facility in the form of RFID solutions, face identification systems, or mobile app access to enter the building.
What is touchless access control?
Touchless access control technologies provide contactless access grants through card readers and scanners that can quickly identify and scan the encoded numbers on access cards.
Hands-free door opening – The door is one of the most touched surfaces in commercial buildings. Having automatic door unlocking can help prevent the spread of the virus. Different low-touch or hands-free door opening solutions include:

Low touch mechanical solutions – Arm and foot pull, pull and push hardware, and hold open devices are cost-effective options to operate your doors with minimal touching.
Low touch electromechanical solutions – Electromechanical door holders allows unencumbered operations through doorways.
Touchless fully automated solutions – These touchless doorways involve low energy operators with electrified hardware and actuator.

Touchless access control systems for businesses – These systems eliminate unnecessary physical contacts, especially in communal places. Thus, enhancing safety and security in the workplace.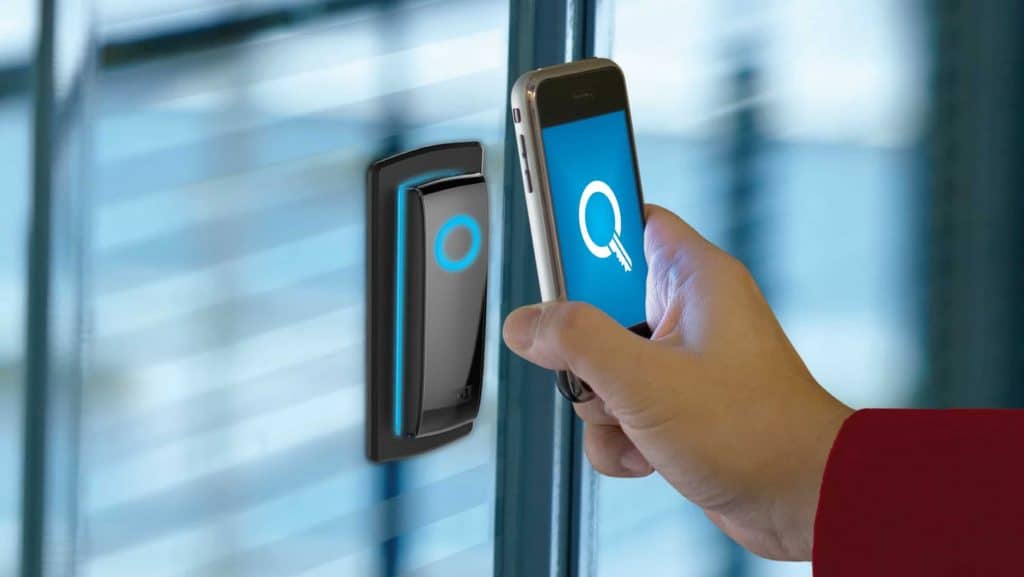 Touchless access control system includes different types, as follows:
Wave Hand to Unlock – This system grants access to a certain area by just waving your hand near the card reader. Through the user smartphone's Bluetooth low energy (BLE) the readers can sense the hand gesture even from a few inches away. The phone isn't required to be on your hand to work, it can be inside your bag or pocket.
Mobile Phone App Unlock – Touchless solutions made smartphones useful to gain access in workplaces. Employees just have to open the app on their mobile phones near the reader and tap a button to unlock the door. The smart reader communicates with BLE, Wi-Fi, and cellular data to verify identity.
Mobile Bluetooth Unlock – This access control system uses smart readers and BLE to verify an employee's identity even if the smartphone is locked or in the pocket. You only have to secure an application that can receive requests from the system for verification.
Hands-Free Readers, Actuators, and Switches – Several types of actuators are available. These include card readers, intelligent keys, mobile credentials, key fob, micro tag, and more. These hands-free operators work by sensing motion like a hand wave to trigger switches to open the door.
Touchless Biometric Scanning – Touchless Biometric Systems (TBS) offers fingerprint and iris recognition solutions in an access control system.
Face Recognition Access – Facial Recognition System is seamless and convenient access and user authentication that prevents indirect physical contacts in your doorways. This also limits unauthorized access in your workplace allowing only authorized personnel to enter.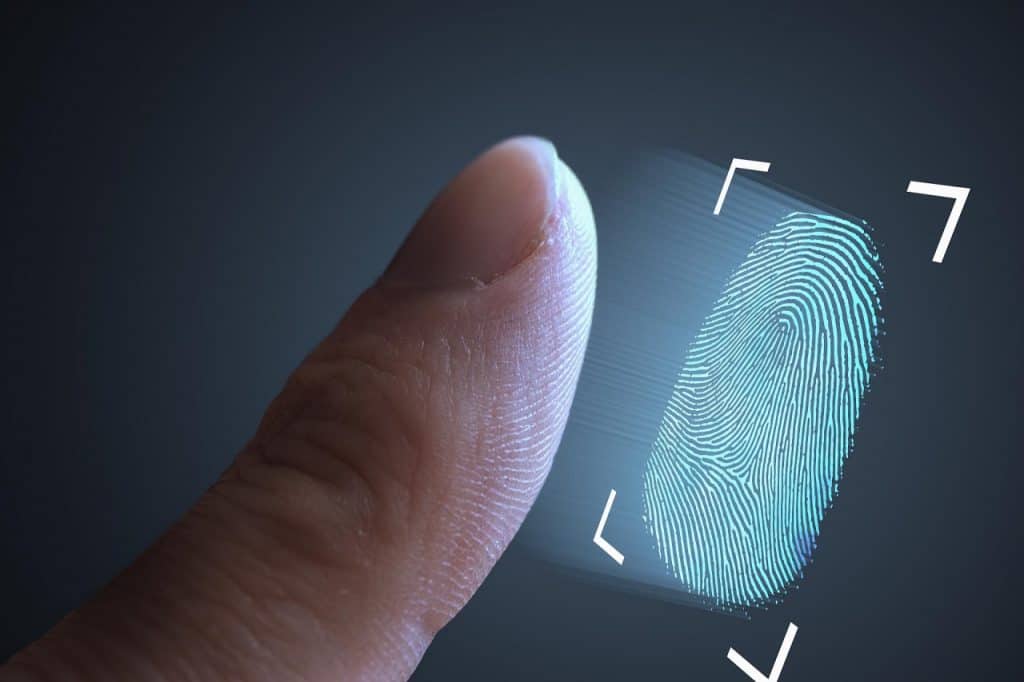 Benefits of touchless access control
A touchless access control system is an effective solution to help break the chains of Covid-19 transmission. Its benefits include:
Maintains health and safety – Having a contactless access control system keeps both your business and employees safe. Touchless technologies free your employees from direct or indirect contacts keeping away germs and viruses from spreading.
Touchless access control systems are way better than basic systems – Unlike the traditional basic access system, automating your access control system to a touch-free approach reduces the physical contacts inside your building that may transfer germs and viruses. You can also take control of your employees and the building remotely. Contactless technology improves users' experience and benefits everyone that enters the building.
How can Suprema Biometrics satisfy your touchless access control system needs?
Suprema X-Station 2 – The Versatile Security Solution
The Suprema X-Station 2 is a versatile intelligent terminal designed for flexible credential options and system design. The device supports RFID cards, mobile access, and QR codes. Equipped with a secure boot process, Open Supervised Device Protocol (OSDP), and cameras for image logs, X-Station 2 offers an enhanced security and data protection.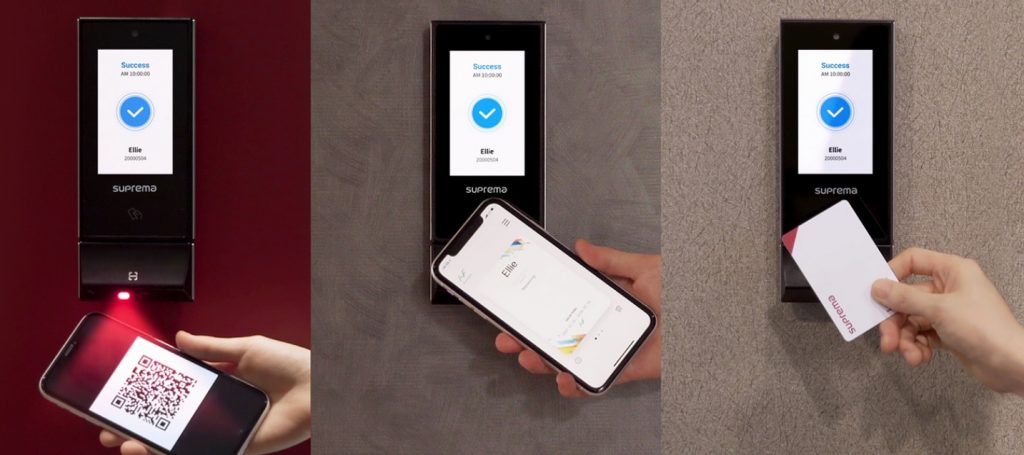 X-Station 2 lets the users go cardless and carefree by using smartphones as credentials. Its 4" wide capacitive touchscreen allows easy access and customizable display for branding purposes. X-Station 2 is supported by Power over Ethernet (PoE) and various interfaces like Wiegand, RS-485, TTL input, and Relay. It is IP65 rated dust-tight, water-resistant for easy deployment and management.

For more info on Suprema X-Station 2, click HERE.

Suprema FaceStation F2 – State-of-the-Art Biometric Solution
The Suprema FaceStation F2 is equipped with advanced technologies to deliver accurate and unmatched facial recognition performance for touchless access control and facilities management system.
Its advanced facial recognition system utilizes fusion matching technology for both visual and infrared (IR) facial recognition. With this state-of-the-art tech, the Suprema FaceStation F2 boasts a false acceptance rate (FAR) of 1:1 billion. Its deep learning algorithm also allows for accurate matching regardless of ethnicity and face changes.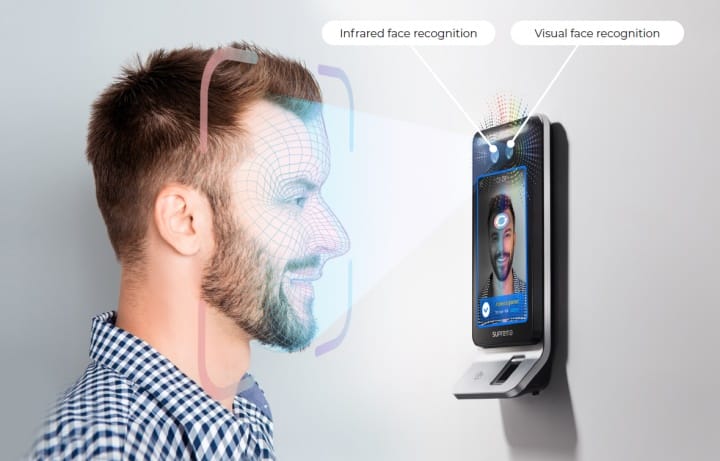 Aside from offering touchless control, the Suprema FaceStation F2 also supports other authentication options, including face, fingerprint, card, and dual-frequency, NFC and BLE-based mobile access. Its face and fingerprint features can hold up to 50,000 and 100,000 user profiles, respectively.
For more info on Suprema FaceStation F2, click HERE.
The coronavirus isn't showing any sign of weakening, which makes a touchless access control system ideal and highly important in your facility. Employing a touch-free access control system keeps everyone's safety and wellbeing.
HITEC International Corp. is the leading provider of electronic identification and highly reliable security solutions in the Philippines. We utilize RFID, biometrics, video analytics, intelligent controllers, and wireless technologies for a range of system applications.
We offer access control systems micro access C software, door access, and smart gates for optimum security and control.
For inquiries, call us at (632) 8724-0191 today!